|
1. In its latest annual report, research institute AI Now argues that emotion recognition should be banned when it impacts people's lives. While supporters claim the technology can interpret people's inner emotions based on things like tone of voice or micro-expressions, recent studies show that there is "no substantial evidence that people have this consistent relationship between the emotion that you are feeling and the way that your face looks," explains institute co-founder and professor Kate Crawford. The NYU Institute is calling for laws to limit how emotion-detecting algorithms are used, including an outright ban on the software if it impacts people's decision-making and opportunities. Part of the problem is that some AIs are trained to recognize a limited set of emotions - maybe eight at most - and emotions can be expressed in a large variety of ways (some people scowl when they are confused and not angry, for example), so the results tend not to be accurate, studies show. - MIT TECH REVIEW
2. Facial recognition is being used on certain travelers at Beijing's Daxing International Airport, while Rome's Fiumicino airport will test out the technology to verify the identities of departing passengers. Bloomberg reports that Beijing's airport has installed the tech (provided by SenseTime) at ticket turnstiles at a train station, customs checks, and duty-free purchases. The airport's Deputy General Manager of Planning and Design says security checkpoints can now process four passengers a minute, which is faster than before. In Rome, passengers can opt to use the facial recognition, which only applies to flights to Amsterdam. It's the first airport in Italy - and one of the first in Europe - to experiment with the technology, which officials said could speed up departures. - BIOMETRICUPDATE.COM
3. #FollowFriday: Virginia Dignum
A professor of Computer Science at Sweden's Umeå University, Dignum leads the social and ethical AI research group and is a chair on Responsible Artificial Intelligence. She is active on Twitter, posting updates on the social and ethical impacts of AI (which, as you know, is a hot topic at the moment).
It's on Twitter where Dignum recently announced the digital version of her book, "Responsible AI: How to Develop and Use AI in a Responsible Way."
She's also made posts about biased algorithms and discrimination in AI.
You can follow her at @vdignum.
4. A team of programmers and musicologists is using machine learning to compose the remainder of Beethoven's Tenth Symphony, which the composer began to draft - but left only a few notes and scribbles - before his death in 1827. Deutsche Telekom is sponsoring the project, which used all of Beethoven's work to train an AI to compose possible continuations in the style of Beethoven. British composer Barry Cooper, who wrote a potential first movement for the Tenth Symphony himself, said the first excerpt he listened to "did not sound remotely like a convincing reconstruction." However, the team says the latest AI results are no longer as repetitive or mechanical. The goal is to have a finished piece in time for the 250th anniversary of Beethoven's birth next year; it would be performed by a full orchestra on April 28 during celebrations in Bonn, Germany. - AFP
5. A new YouTube Originals series called "The Age of AI" will premiere on Wednesday, December 18. The first trailer was released on Thursday. Robert Downey Jr. hosts the eight-episode documentary series, which interviews "scientists, innovators and dreamers" in the AI field and discusses how the technology could shape the world. The first episode features special effects artist Mark Sagar as he develops an autonomously animated digital version of musical artist will.i.am (who happens to be a huge fan of AI technology). The episodes will be available in perpetuity for YouTube Premium subscribers, or a limited time (with ads) for non-subscribers. - DEADLINE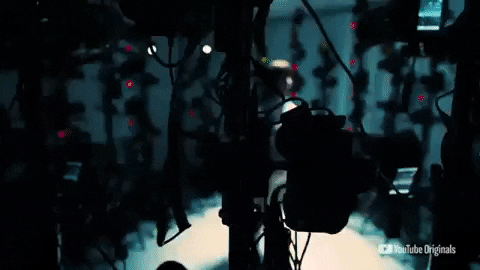 6. The automated machine learning company DataRobot plans to acquire Paxata, a data prep platform startup, according to an announcement on Friday. DataRobot says the acquisition of Paxata will help it "bolster its end-to-end AI capabilities." The deal, which is expected to close before the end of this year, would see all of Redwood City-based Paxata employees become part of Boston-based DataRobot, although they would remain in a West coast office. Paxata itself would continue as a standalone product as the firms work to more fullly integrate Paxata into DataRobot's platform. Terms of the deal were not disclosed. - TECHCRUNCH
7. Apple has acquired the U.K.-based startup Spectral Edge, which developed machine learning technology that enhances smartphone pictures. A purchase price was not disclosed. According to filings made public this week, Apple corporate lawyer Peter Denwood has become a director at Spectral, which is now controlled by Apple. Spectral, which was spun out from research from the University of East Anglia in England, developed computational photography technology that can blend data from a standard lens and an infrared lens to improve the quality of photos. Apple didn't respond to requests for comment. - BLOOMBERG
8. Waymo — Google's self-driving car company — now has a presence in the U.K. after acquiring Latent Logic, an Oxford-based AI company. Latent Logic is known for "imitation learning," which shows machines specific human behavior to mimic. Waymo plans to use this to improve its vehicles' reactions in complex situations such as roundabouts, unexpected pedestrians and other vehicles skidding in the rain. Waymo's taxis are currently active in Phoenix, Arizona with no plans to launch in the UK. However, Waymo plans to develop a self-driving taxi service for the 2024 Olympics in Paris. - THE GUARDIAN
A version of this story first appeared in Inside IoT.
9. Researchers in Australia trained an AI to predict the maximum lifespan of various animals, including some extinct species. The team, from the Commonwealth Scientific and Industrial Research Organisation (CSIRO), fed the AI data about the genomes of 252 species from five classes of animals and their lifespans. The system was able to narrow down the DNA regions linked to lifespan to create a formula that predicts maximum lifespans, according to a report published in Nature Research's Scientific Reports. The AI predicted that Denisovans, described as an extinct "cousin" of modern humans, could live for up to 38 years and woolly mammoths could live as long as 60 years. - NEW SCIENTIST
10. A deepfake video of President Trump saying "Jeffrey Epstein did not kill himself" is making its way across the internet, according to Futurism. YouTube channel "TheFakening" posted the video, which shows Trump giving an official address from his desk in the Oval Office and making a statement on the conspiracy theory. As Futurism notes, it's not entirely convincing (as most deepfakes aren't yet), though some people might be fooled. - FUTURISM
Written and curated by Beth Duckett, a former reporter for The Arizona Republic who wrote a book about the solar industry and frequently covers hobby and commercial drones. You can follow her tweets about artificial intelligence news here.
Edited by Sheena Vasani, Inside Dev editor.