|
1. Amazon is now delivering about half of its own packages in the U.S., and will soon surpass both United Parcel Service (UPS) and FedEx in total volume, according to new Morgan Stanley estimates published on Thursday. Morgan Stanley expects that Amazon Logistics will overtake both delivery companies by 2022. Morgan Stanley analyzed parcel data from roughly 70,000 Amazon transactions to come up with the findings, which were reported on by multiple news outlets. Some other key insights:
Amazon Logistics' share of its own orders doubled in 2019.
Amazon 2019 volume is 2.5 billion parcels, which is still lower than FedEx's 3 billion and UPS's 4.7 billion.
Amazon is expected to reach 65 percent of its total U.S. orders - or 6.5 billion packages per year - by 2022. - GEEKWIRE
2. A union has accused contractors involved with future Amazon projects of multiple federal labor law violations, according to a new report in The Washington Post. The union, known as the Eastern Atlantic States Regional Council of Carpenters, issued a report based on its investigation. The report accuses contractors, subcontractors, and labor brokers - who supply the employees working on six construction projects in Virginia - of skirting overtime pay, misclassifying workers as independent contractors, and failing to supply workers' comp coverage. As The Post notes, classifying a worker as an independent contractor allows the employer "to avoid paying payroll taxes, workers' compensation, and overtime." JBG Smith Properties, a developer that owns half of the properties cited, couldn't immediately respond to the claims because it said it hadn't read the report yet. "That said, when JBG Smith is made aware of these types of claims, it works closely with its general contracting partners to ensure they are rectified," it said in a statement.- WAPO
3. Amazon debuted a new trailer for its upcoming video game "New World," which is due out in May 2020. The company unveiled the launch date and cinematic trailer during the 2019 Game Awards in Los Angeles on Thursday night. According to Amazon, the massive multiplayer online role-playing game is done in the style of "World of Warcraft" and "Final Fantasy XIV" and is set in the 17th century's "Age of Exploration." Players will fights various beasts and develop settlements on the fictional supernatural island known as Aeterneum. "It features action-RPG combat with massive siege battles and a rich crafting system and character progression," Scott Lane, the game's director, told VentureBeat. "We have solo and player-versus-player experiences." One of three PC games that Amazon announced in 2016, it's been in development at Amazon Games for over three years. - BUSINESS INSIDER
4. All 10 episodes of "The Expanse Season" 4 are now available on Amazon. As originally speculated by Newsweek, the season dropped a day early, on Thursday instead of Friday, which is in line with the company's recent trend of releasing its flagship series early. Amazon has already renewed the series for a fifth season. The latest season of the deep-space drama picks up several months after season 3 ended. The crew of the Rocinante engages in "a mission from the U.N. to explore new worlds beyond the Ring Gate" after "humanity has been given access to thousands of Earth-like planets, which has created a land rush and furthered tensions between the opposing nations of Earth, Mars and the Belt." - CINEMA BLEND
5. Actor Chris Pratt now has his own Amazon store which, at first glance, appears to sell mostly clothing, electronics, and gear for working out and staying healthy. On the site, the "Guardians of the Galaxy" writes that "Being active is more than just about getting fit — the mental and emotional benefits go far beyond the physical." He's selling things like the Garmin smartwatch ($287.99) and Omron Body Composition Monitor and Scale with Bluetooth Connectivity ($75.13). Fellow Marvel Cinematic Universe star Jeremy Renner also opened his own Amazon store earlier this year, although it's faced its share of criticism. - SYFY
Would you purchase products from Chris Pratt's new Amazon store? Hit reply and let us know!
6. Will Poulter left Amazon's "Lord of the Rings" series due to scheduling conflicts. According to Deadline, though the actor had been widely reported as accepting a role on the show, he had never formally signed a contract, and his casting was never confirmed by Amazon. The actor was recently seen in the "Black Mirror" interactive "Bandersnatch" episode as well as 2019's buzzy horror film "Midsommar." Amazon recently renewed "Lord of the Rings" for a second season, which will prompt the creators to take a lengthy hiatus from Season 1, to lay out the new episodes. This unexpected schedule change apparently made it impossible for Poulter to remain with the project. Ema Horvath was also added to the show's cast this week in an undisclosed role. - DEADLINE
A version of this story first appeared in Inside Streaming.
7. Amazon Prime Video U.K. is behind a crowd-sourced movie about an evil Santa that attacks a family. The film was actually for Friday the 13th (which, if you didn't know, is today) and came out in trailer form today. According to The Drum, creative agency Ralph interviewed members of the British public on the street, who made plot suggestions. The plot started out wholesome enough, but quickly devolved into a scenario involving a "giant, evil Santa" who attacks the family (including waterboarding the dad with milk). Ralph, which shot the trailer, curated the plot from Spitalfields Market. - THE DRUM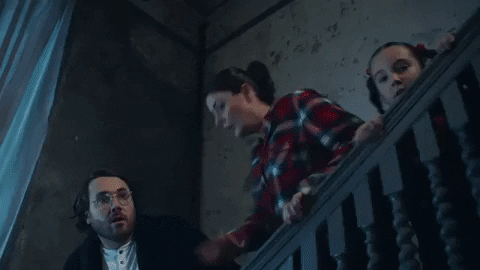 8. The watch company Citizen has debuted two new wall clock models that tie in with Alexa. The Verge describes the clocks as "nicer looking versions of Amazon's existing Echo Wall Clock." The new clocks don't actually have microphones or speakers for Alexa, the publication notes, but can act as a display for timers set using Alexa (through a ring of lights around the dial). A metal frame clock retails for $79.99, and a wooden frame version for $89.99 (which are higher than Amazon's $29.99 version). - THE VERGE
9. Amazon Fresh is now available in Tampa, Florida. The company recently opened a new fulfillment center in Tampa that will handle orders for the grocery delivery service. On orders above $35, two-hour delivery is free; it's $4.99 for one-hour delivery. According to WTKR, the service also recently expanded to Richmond and Virginia Beach, Virginia, and is becoming available to Charlotte, North Carolina and Cincinnati, Ohio. As of late October, Amazon said Fresh is available to Prime members in about 2,000 cities and towns. - WFLA
10. New subscribers to Amazon Music Unlimited can now sign up and pay 99 cents for the first four months (and $9.99 thereafter). That's 99 cents in total, so 25 cents per month. According to Amazon, the offer runs until January 6 and only includes the individual monthly plan. After the trial, the cost of $7.99 a month for Prime members and $9.99 for non-members. - WRAL
Written and curated by Beth Duckett, a former reporter for The Arizona Republic who wrote a book about the solar industry and frequently covers hobby and commercial drones. You can follow her tweets about artificial intelligence news here.
Edited by Sheena Vasani, Inside Dev editor.