|
Just one more day to claim your link in the Paragraph of Patronage. We've changed the format to give you a 20 character message (linked to your site) for a flat rate of $200. That would've cost $880 last month – and your message will still be delivered more than 1 million times. Reserve your link here.
The House Special Committee investigating the Benghazi attack released its final 800-page report, containing little new information, and confirming the most significant charge leveled at former Secretary of State Hillary Clinton will be her use of a private email server. The September 11, 2012, attack on the U.S. diplomatic compound left four Americans dead, including Ambassador J. Christopher Stevens, and has been the subject of eight separate congressional investigations, including an appearance by Clinton herself, giving eight hours of testimony before the House Committee back in October. The FBI will continue investigating the revelation, part of the Benghazi investigation, that Clinton had used a private email address and server during her time at the State Department. – NYT
Is this the last we'll hear about Benghazi? Think Clinton or a member of her team will be indicted over the email scandal? Hit REPLY on this email and let us know! We want to hear from you!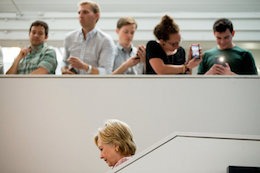 Nigel Farage, a key figure in Britain's move to leave the European Union, had a contentious run-in with the EU Parliament yesterday, insulting members as they booed and turned their backs on him. Farage, leader of the far-right UK Independence Party, taunted a special meeting of EU Parliament, noting they once laughed at his attempts to pull Britain out of the organization and suggesting "none of you have ever done a proper job in your lives." Despite the popular vote to Leave, British officials have yet to invoke Article 50 of the Lisbon Treaty, which would give them just two years to negotiate and arrange for the separation. Farage called for the article to be invoked within "the next few weeks." – CNN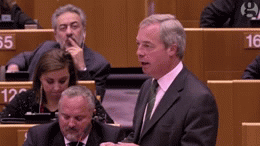 Former Donald Trump campaign manager Corey Lewandowski reportedly lost out on a $1.2 million book deal because of a non-disclosure agreement. Sources claim Lewandowski has been soliciting offers for a memoir, tentatively called "Let Trump Be Trump," since March, and had allegedly received interest from five different publishers, eventually settling on HarperCollins. Though Lewandowski had purportedly told the publisher he had received clearance from the campaign to write the book, and renewed discussions to publish since being fired from the campaign last week, he declined to provide a copy of the NDA he had signed upon joining the team. Lewandowski denied the report, and that he has ever been shopping a Trump book. – POLITICO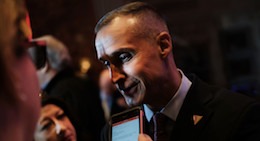 A pilot AI was able to defeat a retired Air Force Colonel in a series of dogfight simulations. The program, developed by a Ph.D. student from the University of Cincinnati and known as ALPHA, shot down U.S. Air Force Colonel Gene "Geno" Lee – a former adversary tactics instructor who has flown thousands of missions – in every combat simulation provided. Lee, who has been participating in simulations against AI opponents for years, called this "the most aggressive, responsive, dynamic and credible AI I've seen to date." ALPHA works using a decision-making system based on fuzzy logic algorithms, breaking complex tasks into smaller sub-tasks and calculating the effectiveness of thousands of potential maneuvers in seconds. – POPSCI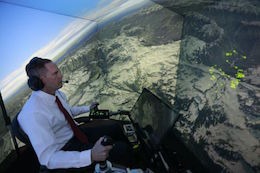 Researchers believe they've discovered a significant new source of helium gas beneath Tanzania which could help alleviate a global shortage. Because of its tendency to float away when released, helium – abundant in the universe – remains relatively rare here on Earth. Though commonly only known about as the gas that makes balloons and blimps float, liquid helium has numerous other uses, including as coolant for rocket fuel and MRI machines, as well as industrial leak detection. The deposit trapped under Tanzania was created via the radioactive decay of uranium and discovered with the help of an experimental method developed by the private Norwegian company, Helium One. – VERGE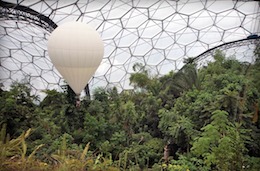 DreamWorks Animation CEO Jeffrey Katzenberg is being sued by one of the company's shareholders for allegedly striking a "side deal" with Comcast that won't benefit investors. The class action lawsuit alleges that – as part of the $3.8 billion sale of the company to Comcast – Katzenberg negotiated a "consulting deal" for himself which would also make him DreamWorks New Media Chairman, and would mean he'd continue earning 7% of the joint venture's profits in perpetuity. This could violate the DreamWorks charter, which states that all shareholders must be treated equally during merger negotiations. – LAT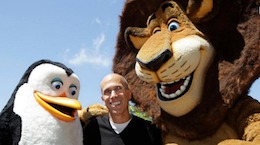 A new study being published this week in "Scientific Reports" warns that Antarctica's Adélie penguin population could decline by as much as 60% by 2099. Warmer water, which means a loss of sea ice, is causing the penguin's natural habitat to shrink significantly. The research relied on satellite observations of bare rock formations, ice levels and the surface temperature of the sea. A similar 2009 study predicted the loss of another species of penguin, the Emperor Penguin, by 2100. – USAT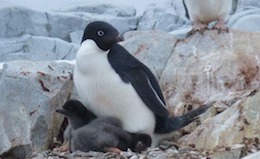 Snapchat filed a patent application indicating the company may be exploring a revenue-sharing model that would compensate users for content. The majority of the patent doesn't deal with financial matters, outlining the use of algorithms, as well as image and audio recognition software, that would allow for better and cleaner curation of user-recorded video for features like Live Stories, which currently require human editors. However, it does make mention of a possible way forward for brand deals, potentially adding user-generated content into "a gallery sponsored by Coca Cola, and in return for contributing to Coca Cola's gallery, a user may receive compensation" as either a one-time pay-out or based on some kind of revenue share. – QZ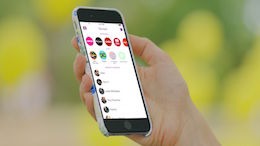 Slate published an extensive oral history of Tony Kushner's "Angels in America" on the 25th anniversary of its theatrical debut. Kushner's play focuses on the intersecting lives of several New Yorkers at the dawn of the AIDS epidemic, and also features supernatural and religious elements, including the appearance of angels and scenes set in Heaven. The play – eventually split into two productions – had a tumultuous development process, and bankrupted San Francisco's Eureka Theater, where it was initially developed. Mike Nichols developed the plays into a 2003 HBO mini-series starring Al Pacino, Emma Thompson and Meryl Streep, and it will also be revived for a 2017 run in London. – SLATE
Lionfish, originally native to the Pacific and Indian Oceans, have overtaken the southeastern coast of Cyprus, in the Mediterranean Sea. The aggressive, venomous predators are believed to have been introduced to the Mediterranean via the expansion of the Suez Canal. (They also appear in the Caribbean and Western Atlantic as a result of being released from home aquariums.) They can wreck havoc when introduced to new ecosystems, reproducing quickly (a female can lay 2 million eggs a year) and eating their way through the food chain, including valuable, commercially important fish and crustaceans. In response, Florida has already introduced a "Lionfish Challenge," encouraging divers to kill as many of the fish as possible. – POPSCI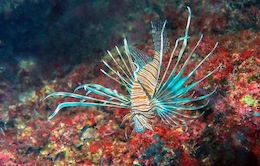 In an interview with IndieWire, director James Cameron revealed a lukewarm take on "Star Wars: The Force Awakens," saying he's curious to see "where they go with" future editions of the franchise, but that he was underwhelmed by the movie's visual imagination, and saw it as a "retrenchment to things you had seen before and characters you had seen before." – INDIEWIRE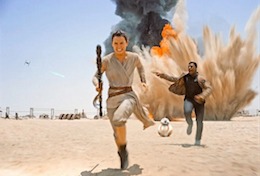 Massive powerlifter Sajad Haribi has become an Instagram celebrity, known colloquially as the "Persian Hulk." The 341-pound 24-year-old, also called Iran's Hercules, frequently posts about his dream to join the WWE, calling out specific wrestlers, including Triple H. He also frequently poses with everyday objects, like fruit or soda cans, to demonstrate his enormous size. – BGR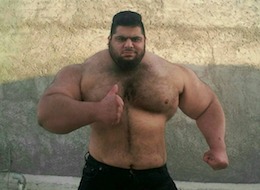 IN-DEPTH READS
MTV News correspondent Brian Phillips took a soul-searching drive through the American West, along what remains of Route 66, listening to classic '50s songs and looking for aliens. His journey takes him through the "little green men" tourist towns of Roswell, New Mexico, and Rachel, Nevada, along with natural vistas like Inscription Rock and, ultimately, the entrance to Area 51 and the first atomic testing site, known as The Trinity.
Phillips describes his trip as a reaction to a difficult time in his life, as he was pushing loved ones away and lying to everyone he knew, but leaves the remaining details a mystery, choosing to focus on larger questions facing humanity, like "Why do extraterrestrial phenomenon seem to revolve so frequently around the desert?" He sees the desert as a nearly unconquerable frontier, a terrifying example of our own smallness and inability to truly master our surroundings. In one of the article's more provocative, thoughtful passages, he notes that – in creating the shadowy, unreachable Area 51 – we have re-created the unknowable frontier. It's now possible to visit each end of the map, so the U.S. Government made a pocket within the desert that must remain a blank.
Intermixed with these poetic turns and observations, Phillips also includes a lot of bonafide history, both of the American fascination with UFOs and alien autopsies, and also just of the exploration of the Western frontier. We hear the story of 12-year-old Sallie Fox, shot through the ribcage with an arrow when her wagon train was attacked by Mojave Indians, and the captured German soldiers, who secretly embedded an image of the Iron Cross along the sides of the Spring River they were being forced to pave.
It's a fascinating read. – @lons
[10,188 words]
BULLET-PROOF RECOMMENDATIONS
Spent the past week in New York City with family and friends doing largely tourist-y stuff. Highlights included a trip to the Meatball Shop in the West Village, which I have long wanted to try, stumbling (mostly by accident) into the heart of Sunday's Pride parade, getting a personal tour of Brooklyn (which I've never visited before) from an old friend, checking out "School of Rock" on Broadway and seeing the UCB founders (plus Janeane Garofalo and Horatio Sanz) doing improv in Chelsea.
I recommend all of these things if you can work them out.
But I did also have some time left over to watch all of Season 1 of USA's "Mr. Robot," which returns with new episodes on July 13th.
It's one of those shows that's perfect for the binge era. I can't say it entirely holds together when you go back and scrutinize it, but it's extremely compelling. I found myself doing the "just one more episode and I'll go to bed" thing most nights.
The set-up (briefly): Our hero is Elliot (Rami Malek, whose performance holds the whole show together), a troubled but brilliant computing whiz who works by day in network security, but spends his nights as a vigilante hacker, using his skills to seek out child molesters and turning them over to the cops. Despite Elliot's mental instability, drug issues and intense social anxiety, he's approached by the mysterious "Mr. Robot" (Christian Slater), who invites him to join the underground, Anonymous-esque collective known as "fsociety." Their plan: to shut down the world economy by attacking the all-powerful conglomerate, E Corp.
The show gets by largely on style and the strength of the performances, particularly Malek and Martin Wallström as one of Elliot's primary nemeses, psychopathic E Corp executive Tyrell Wellick. It's beautifully shot, frequently recalling filmmakers like Stanley Kubrick or Darren Aronofsky. (In a unique touch, characters are frequently placed at the extreme right, left or bottom of the frame, leaving a bunch of empty space around them, highlighting Elliot's alienation from the rest of the world.) The use of pop music is also meticulous and thoughtful (with one exception that I won't mention for fear of spoilers.)
I think my biggest issue overall is that the show is extremely aesthetically and thematically indebted to "Fight Club." Perhaps too much. I think there's definitely a way to do a knowing homage to an iconic film that's not quite so on the nose, and that doesn't feel like a "rip-off," but I think "Mr. Robot" crosses the line.
Still, it's an extremely diverting show that's easy to devour, and there's something to be said for that. It's not as easy as it looks. I'll definitely be tuning in for Season 2. – @lons
A word from our partners:
The Machine is a must-read book that challenges the standard sales model and presents a radically new approach to the design of the sales function – from commission structure to SDR tactics and lead development. As an exclusive for the Inside community, we're offering the first four chapters for free.
Have an ad you'd like to put here? Contact austin@inside.com
How likely are you to recommend Inside Daily Brief to a friend or colleague?