|
A Baltimore judge has ruled that Adnan Syed, whose 2000 conviction for the killing of high school classmate Hae Min Lee was the subject of the first season of podcast "Serial," will receive a new trial. Retired Judge Martin Welch vacated Syed's conviction on Thursday, pointing to evidence about the unreliability of cell phone tower evidence that should have been raised by his defense team. Though alibi witness Asia McClain, who appeared on "Serial," testified four months ago on Syed's behalf, it does not appear to have influenced Welch's decision. Though the State of Maryland could choose to appeal the decision, efforts are already underway to have Syed released from prison on bail. Syed had been convicted to life in prison. – BALTIMORESUN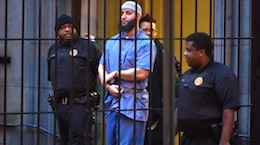 Attorney General Loretta Lynch vowed to accept the results and recommendations of the prosecutors and investigators leading the Hillary Clinton email probe. During an appearance at the Aspen Ideas Festival, Lynch addressed concerns that she might overrule the findings of the FBI and Justice Department should they conclude that a crime was committed by Clinton or her team. (Federal officials have yet to interview Clinton herself, but have already questioned a number of her aides.) Lynch also dismissed allegations of impropriety regarding a brief, casual discussion with Clinton's husband, Bill, while conceding she "wouldn't do it again" to avoid the appearance of a conflict of interest. – WAPO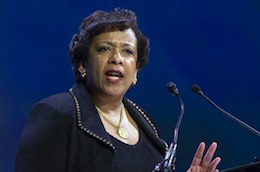 Journalist Gay Talese has disavowed his most recent book, "The Voyuer's Motel," as he has reason to doubt the veracity of its accounts. Talese's book is largely based on journals kept by Gerald Foos, a Colorado motel owner who spied on his guests over the course of several decades. Talese discovered that Foos had sold the Aurora, Colorado, motel in 1980 and didn't re-acquire it until 8 years later, a fact he didn't realize during the writing and researching process. Though the book mainly recounts stories from the 1970s, incidents from the '80s do appear, along with other scattered discrepancies, leading Talese to declare his source "certifiably unreliable." – WAPO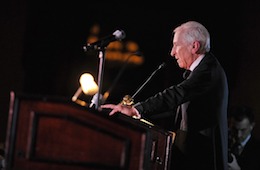 Austria's high court announced today that it will void the results of the presidential election that occurred on May 22. In the election, Norbert Hofer of the right-leaning Freedom Party lost to Alexander Van der Bellen of the Green Party by just 30,000 votes. The Freedom Party challenged the results, claiming that thousands of absentee ballots had been mishandled. A date for a redo of the election has not been set, but is expected to be held in September or October. – WAPO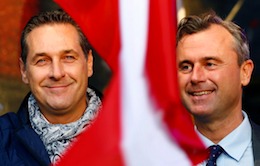 The 13-year-old girl murdered in her home in the West Bank settlement of Kiryat Arba by a 17-year-old Palestinian was a U.S. national. The State Department identified the girl as Hallel Ariel. The teenager who stabbed her, Mohammed Tarayreh, was from the nearby village of Bani Naim, and died after being shot by security guards following the murder. Israeli Prime Minister Benjamin Netanyahu says the attack "underscores the bloodlust and inhumanity" faced by his country's citizens. – ABC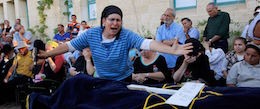 The U.S. Military officially ended its ban on transgender soldiers on Thursday. The ban will be entirely lifted for new recruits within one year, opening military enrollment for anyone who has been "stable" in their preferred gender for at least 18 months. A study by the RAND Corporation estimates that there are around 2,500 transgender active-duty service members currently. 18 other countries already allow transgender citizens to openly serve in the military. In 2011, the Pentagon eliminated a ban on gay and lesbian troops, despite some concerns that it might impact combat readiness. – REUTERS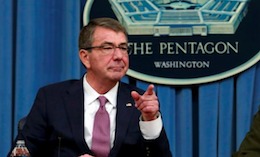 The National Highway Transportation Safety Administration is investigating the first fatal car crash to occur while Tesla's Autopilot system was activated. The accident, which happened in May, involved a collision on a Williston, Florida, highway between a Tesla Model S and a tractor trailer. The late driver was identified as 40-year-old Joshua Brown. Tesla noted that, because of the trailer's height and position, perpendicular to the car, the collision took out the windshield, and if the trailer had crashed into the front or rear of the car itself, serious injury may have been avoided. Tesla also referred to the NHTSA investigation as a "preliminary evaluation," to determine if Autopilot was functioning properly. According to the truck driver, who survived the crash unharmed, Brown had been "playing Harry Potter" on the car's TV screen, though he acknowledged he could only hear audio. – VERGE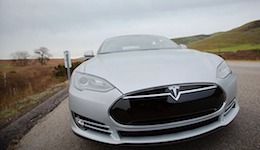 Barack Obama selected the New York firm Tod Williams Billie Tsien Architects to design his Chicago presidential library. TWBTA are best known for designing Philadelphia's Barnes Foundation, Brooklyn's LeFrak ice skating rink and New York's American Folk Art Museum, which was recently demolished to make way for a larger expansion to the city's Museum of Modern Art. They won a design contest for the Obama library, which is expected to open in 2021 on one of two locations on Chicago's South Side. – LAT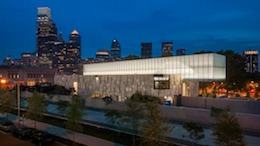 NASA negotiated a discount from SpaceX after a rocket carrying supplies for the International Space Station broke apart during launch last June. The cargo had a total value of around $118 million, with a docking adapter that will allow new crew vehicles to dock with the ISS being the most expensive item lost, at a value of $32.4 million. Only two of the adapters were built, which means there will be no backup should the second one fail. (The second is scheduled for delivery by SpaceX in July.) A NASA report also questioned the wisdom of allowing SpaceX to conduct an investigation of the accident themselves. – LAT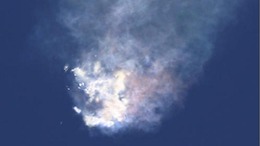 Though the pop music landscape is dominated by iconic female artists, the actual Top 40 Billboard songs still reflect significant disparity between the genders. So far in 2016, female performers make up only 24% of Top 40 songs, only 13% of the year's most popular songs were credited to at least one female writer and only 8% of songs were produced by women. Also significant is how much of the female presence is due to one artist in particular: of the 20 production credits for women in Top 40 songs last year, half were for Beyoncé songs. – FUSION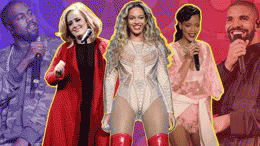 Ancient tombs in Portugal dating back around 6,000 years may have been used for stargazing by prehistoric humans. Stone structures, known as dolmens, featuring long, narrow entrances may have been intended to "zoom in" on stars or planets that weren't visible to the naked eye, and also may have been used in some connection to ancient rituals. – ATLANTIC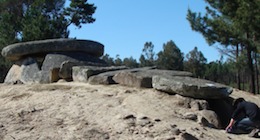 Actor J.K. Simmons explained that his ripped physique, showcased in a series of workout photos that went viral online last month, isn't part of his preparation to play Commissioner Gordon in the "Justice League" films, but merely a byproduct of his regular, active lifestyle and desire to "stay in decent shape for the rest of my life." – UPROXX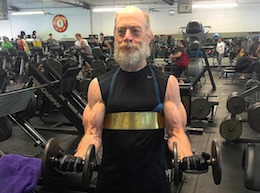 Samuel L. Jackson told fans on Twitter that his "Star Wars" character, Mace Windu, didn't die at the end of "Revenge of the Sith" after all. During a Q&A on the social media site, Jackson was asked whose idea it was to kill Windu off, and the actor responded that it was George Lucas's idea, but also that "Jedis can fall incredibly high distances and not die." Jackson also claims he discussed the issue with Lucas, who agreed, saying "I'm OK with that. You can be alive." – TIME
IN-DEPTH READS
Evan Hughes in GQ relates the strange story of Kurt Sonnenfeld, who gained notoriety as one of the few official videographers allowed near Ground Zero in the immediate aftermath of the September 11th attacks. In a surprisng twist, Sonnenfeld, shortly thereafter, was accused of killing his wife, Nancy.
Though Kurt claims Nancy's death was a suicide, some evidence – including the bullet's exit wound and apparent blood spatter on his face – pointed to murder. There was enough evidence of suicide – including a distressed note in Nancy's handwriting, and the lack of any evidence Kurt had held the gun – for the district attorney to initially dismiss the case, after which Kurt left for Argentina, got remarried and started a new life.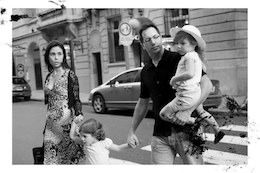 When, years later, after finding additional evidence, the State of Colorado once more decided to charge Kurt with murder, it kicked off a 12-year "bizarre international legal odyssey" of extradition hearings, appeals and, eventually, 9/11 conspiracy theories.
Yes, Sonnenfeld now claims that the US government is after him for his 9/11 tapes, which he never fully turned over to FEMA and had considered passing to journalists in Argentina. He argues that, based on the timing of the call he received to respond to Ground Zero, FEMA must have known about the attack before it happened. – @lons
[7,202 words]
Vivek Singh, reporting for the World Post, drove through the desolate landscape of north-central India's Bundelkhand region during a weeklong trip in May. The stories he came back with, including a number of haunting photographs, paint a picture of a struggling population that has been forced into extreme poverty by unforgiving droughts.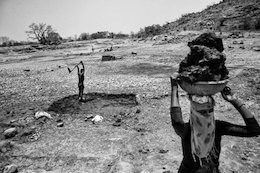 The drought, Singh says, took hold in the early 2000s. Since then, it has refused to give way to regular rains. The ground has become so dry, that when it does rain, the earth fails to absorb the water, which can result in destructive flooding. Under such inhospitable conditions, animals and humans alike are being driven to the edge of existence. Often, their choices are to either stay put, where they will likely face a slow and hungry death, or migrate to one of the country's overpopulated cities, where, if they are lucky, they might find work, allowing them to send money back to the starving family members who stayed behind.
Some, however, have taken a different route. Between April and October of 2015, over 2,200 farmers reportedly committed suicide in just one state. During all of this, the Indian government has been alarmingly silent. The truth, as Singh writes, is that "Sometimes, in the empty landscape, it can seem like [the] only companion is the drought." – @bennetlogan
[1,654 words]
FROM THE MAILBAG
It turns out, a number of readers, like myself, remember the glory days of Crystal Pepsi and have thoughts on its return!
Reader Michael writes in "I remember enjoying Crystal Pepsi as a kid."
Gina enjoys the clear drink for reasons beyond mere nostalgia, arguing "All sodas should be clear. There is absolutely no need for artificial colors." Even the company hadn't used this argument, treating the notion of see-through cola as a gimmick rather than a health-related improvement. But it's not a bad suggestion, really.
Our former Director of Product, Ray, wrote in to let us know that, in his memory, "Crystal Pepsi tasted WAY better than regular Pepsi." (I feel like they were pretty similar, flavor-wise, but it's been 20 years.) He's excited to try one when it's brought back.
But not EVERYONE feels great about it. Janet wrote in just this morning to ask "Who wants a cola that isn't brown?" It is kind of weird, Janet. I hear you.
Have more thoughts on the next choice of a new generation? Hit REPLY and let us hear from you!
A WORD FROM OUR PARTNERS
If you run a sales operation, you could likely be spending less on SDRs, structuring your commissions more efficiently, and developing stronger leads. The Machine is a must-read book that offers radical approaches to the design of the sales function. As an exclusive for the Inside community, we're offering the first four chapters for free.
How likely are you to recommend Inside Daily Brief to a friend or colleague?

 
CLICK ROULETTE
Buy the ticket, take the ride, read the email