|
Hillary Clinton met this morning with the FBI regarding her use of a private email server while serving as secretary of state. The meeting, which was voluntary on Clinton's part, lasted 3.5 hours, and was conducted at the FBI headquarters in Washington, D.C. The FBI's investigation into the matter is reportedly close to wrapping-up, and the Clinton interview is thought to be among the final steps in the case. Clinton campaign spokesman Nick Merrill released a statement saying Clinton "is pleased to have had the opportunity to assist the Department of Justice in bringing this review to a conclusion." – FOX NEWS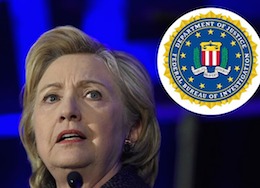 Any thoughts on Hillary's email server scandal as the investigation appears to be drawing to a close? How damaging do you think this affair was to her credibility? Drop us a line to let us know, we would appreciate it. 
Hoping to curb pollution that some days rivals Beijing's, Paris has begun to ban cars built before 1997 from coming within city limits during weekdays between 8 a.m. and 8 p.m. Pre-1999 motorcycles are similarly ousted. Offenders caught within city limits driving the banned vehicles will, as of now, face only modest fines - and weekend driving within city limits by banned vehicles will be tolerated. However, Paris says the ban will extend to pre-2010 cars by 2020. – WAPO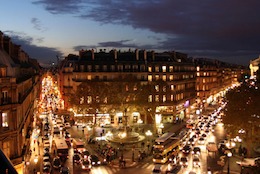 Bangladeshi troops stormed a cafe in Dhaka's diplomatic enclave on Saturday morning, ending an 11-hour siege by a militant group. The attack ended with twenty of the hostages dead, and thirteen rescued. At least three people who went to college in the U.S. have been identified among the dead. Nine of the dead were Italian nationals. Terror group ISIS claimed responsibility through its media branch, but U.S. officials suspect the attack was more likely the work of the al Queda presence in the Indian Subcontinent. – CNN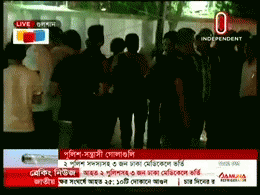 On Friday night at the Hollywood Bowl, in front of 18,000 fans, writer and humorist Garrison Keillor hosted his last episode of the beloved old-style radio show, A Prairie Home Companion. The show didn't alter its mix of Americana and tongue-in-cheek humor for the big send-off, but President Obama did call in for a special segment that will air with the full show's broadcast tonight. Asked how he felt about leaving show, Keillor said, "It feels like something ends and something else is about to begin." – GUARDIAN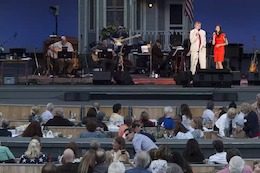 Senators Harry Reid (D-Nevada) and John McCain (R-Arizona) have petitioned president Obama to posthumously pardon Jack Johnson, the first black heavyweight boxing champion, for a 1913 violation of the Mann Act. While the Mann Act was designed to prevent human trafficking for the purpose of prostitution, Johnson was arrested for driving over state lines with his white girlfriend. Johnson was imprisoned for a year, in what critics call a racially-motivated conviction that harmed his career irrevocably. – CNN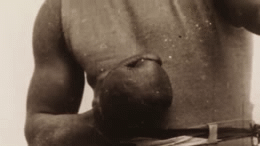 The Food and Drug Administration has warned Americans this week that they should never eat raw cookie dough (even the egg-free kind) due to the risk of contracting E. coli. The warning pertains not to raw eggs but to tainted flour, after cookie dough made with General Mills flour was found to be responsible for several recent E. coli. outbreaks. Since flour was never designed to be an "eat ready" product, it's unlikely that the FDA will ever cancel the cookie dough warning. – WAPO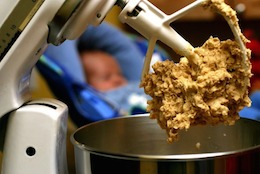 Robin Hardy, director of the 1973 cult horror classic "The Wicker Man," has died at the age of 86. Long considered a classic of British cinema, horror or otherwise, the '73 original is not to be confused with the hugely unpopular 2006 remake with Nicolas Cage. Hardy directed a semi-sequel to the original in 2006, called "The Wicker Tree," – THR
Deep-sea researchers have long been curious about why the beautiful, 8-inch Strawberry Squid species developed one enormous green eye alongside its standard dark one. When blue LED light was shined on a member of the species for the first time in its natural habitat, scientists could see that the large green eye was fluorescent, the color indicating the presence of a blue-absorbing pigment in the organ. The pigment allows the squid to look upward and spot shadows against the dim light from the surface. – MENTAL FLOSS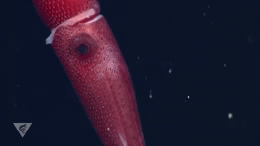 CLICK ROULETTE
"You're gonna say elephants can swim.  Are you listening?  Elephants. Can. Swim."
How likely are you to recommend Inside Daily Brief to a friend or colleague?