|
Baltimore Judge Barry Williams has acquitted Lt. Brian Rice on all charges. Rice is the highest-ranking police officer charged in the death of Freddie Gray. Gray passed away after breaking his neck in a police transport van on April 12, 2015. Rice was one of the officers who put Gray into the transport van after he was shackled. Other officers claim he failed to fasten Gray's seatbelt. – CNN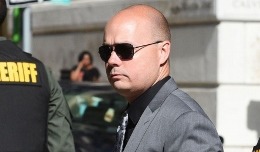 Roger Ailes, head of FOX News, will reportedly be fired from his post. Rupert Murdock and his sons have decided to release the 76-year-old following a series of sexual harassment allegations. The company will force Ailes to resign or fire him, according to rumors. The story continues to develop. – NYMAG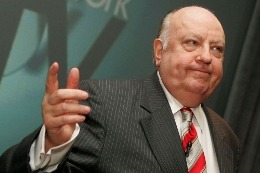 Police have identified Sunday's Baton Rouge gunman as 29-year-old Gavin Long. The Marine veteran served between 2005 and 2010, and he was stationed for seven months in Iraq. Long, who is African-American himself, had previously posted several messages on social media, expressing his frustration with police treatment of African Americans. Long was shot dead on the scene, but not before he killed three officers and injured three others. – BBC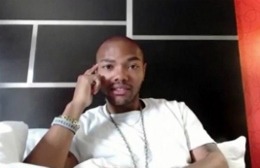 The suspect in the the Nice attack that killed 84 people has yet to be tied to ISIS, according to the French Interior Minister. Bernard Cazeneuve has said that although the attack was claimed by ISIS, officials are still attempting to find definitive links from Mohamed Lahouaiej Bouhlel to the terrorist group. "We must still be prudent with what we say on that subject," said Cazeneuve. – CNN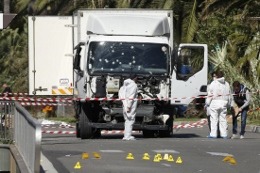 Turkey is expanding its purge of armed forces and police officers following a failed military coup. A senior official has stated that 8,000 police officers have been removed from their posts after being linked to the attempted coup on Friday. More than 50 high-ranking civil servants and 30 regional governors have also been released. – REUTERS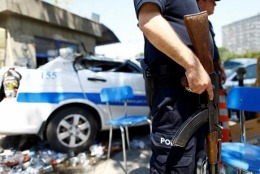 Donald Trump's wife, Melania Trump, is slated to give a speech tonight at the Republican National Convention. She is expected to discuss her "love of the country" as an immigrant. In a phone interview with "Fox and Friends," Trump said he would "love to be there," and intends to arrive to the RNC early to see her speech live. Trump will give his own speech on Thursday. – AP
Do you think Melania Trump's speech will hurt or help Donald Trump's efforts? How will she contribute in a positive or negative way to the RNC? Let us know by hitting REPLY and telling us your thoughts.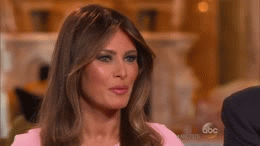 British Parliament will be voting today on whether to replace its aging fleet of nuclear-armed submarines at a cost of $54 billion over 20 years. This will be Prime Minister Theresa May's first address to Parliament since taking over the seat. May is expected to reiterate that "the nuclear threat has not gone away," supporting the idea of replacing the submarines. – AP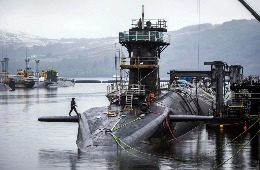 Family members related to the 230 victims of the TWA Flight 800 tragedy are meeting with rescuers to mark the 20th anniversary of the crash. The midair explosion took place shortly after the flight left Kennedy Airport. The FBI worked on the case for more than a year before determining that faulty wiring was to blame for the tragedy. "Lives were changed in an instant," said Heidi Snow, who lost her fiancé in the crash. – ABCNEWS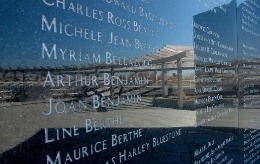 Kim Kardashian West has posted video footage on Snapchat, showing Kanye West asking for Taylor Swift's permission to use her name in song lyrics. The "evidence" has gone viral, and Swift has fired back on social media. "Where is the video of Kanye telling me he was going to call be 'that b---h' in his song?" Swift wrote online. West featured Swift's name in his song, "Famous." Previously, Swift's rep told E! News that West did not call for approval.  – EW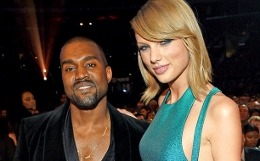 Emergency crews in Lake Michigan are searching for two fishermen who were swept away on Sunday afternoon. Three fishermen were taken in by a wave that engulfed a dock in Sheboygan, WI. One of the men was rescued by a U.S. Coast Guard boat and taken to a local hospital. A dive team has been looking for the other men, but treacherous water conditions forced them to call off efforts on Sunday. Rescue efforts will begin again today. – WDIV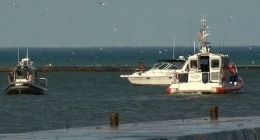 Australian Prime Minister Malcolm Turnbull has announced changes to his ministry. Some of the moves include the promotion of Senator Matt Canavan to Minister for Resources and Northern Australia and the appointment of Greg Hunt to Industry, Innovation and Science. Previously, Hunt had been the country's Environment Minister. Predecessor Tony Abbot has yet to be named to the Cabinet. – ABC
Andrew Esquivel, 21, has been identified as the individual killed by a police officer's SUV in Brooklyn this weekend. Nicholas Batka, who was behind the wheel when the car went out of control, also hit three others. He is now facing charges for manslaughter, as well as driving while intoxicated. – AP
Yesterday, Donald Trump used Facebook to voice his concerns surrounding "a lack of leadership" following the deadly attack on police officers in Baton Rouge. "How many law enforcement and people have to die because of a lack of leadership in our country?" Trump wrote online. After President Obama held a news conference to address the shooting, Trump also used Twitter to say "our country is a divided crime scene." – MSNBC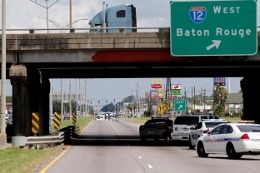 New statistics show that the median total pay for public university presidents reached $431K in the 2015 fiscal year, up 4.3 percent from the year before. The survey, conducted by The Chronicle of Higher Education, placed University of Houston System Chancellor Renu Khator at the top of the list at $1.3 million. Five presidents earn more than $1 million, which is up from two in the year before. – AP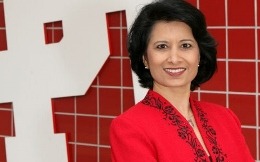 ON SOCIAL MEDIA
Last week, Facebook announced that it would be bringing Instant Articles to Messenger. For now, it's only supported on Android, but Facebook promises it will arrive for iOS in the coming weeks.
It's not a new feature. Instant Articles initially rolled out in 2015 on the main website to make for a faster reading experience. Users can click on articles from participating publishers, like The Atlantic, BuzzFeed, and the New York Times, and load them in seconds on a mobile device. The concept is based on HTML5, which is optimal for fast mobile performance.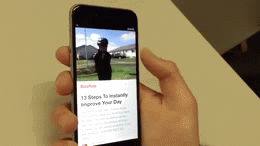 The difference is, now, you can read articles from your friends in Messenger at the same speed. No longer will you have to wait for your friend's link to load to laugh along with her. Facebook notes that 900 million people use Messenger around the globe. It's hoping that publishers will be able to tell "beautiful stories and reach their audiences" more effectively with Instant Articles.
Before rolling out Instant Articles on the main site, Facebook noted that it could take up to eight seconds for an article to load.
Eight full seconds.
A study published in 2015 discovered that the human attention span has dropped to eight seconds, which is one second less than the attention span of a goldfish. Perhaps Instant Articles aren't such a bad idea.
IN-DEPTH READS
Though still synonmous with recess for many American adults, the steel and metal playground equipment so popular in decades past as all but vanished from the nation's landscape, a casualty of the Consumer Product Safety Commission, which started keeping track of playground injuries in 1973.

A study published in 1981 signaled the beginning of the end for classics like the monkey bars and those little merry-go-rounds, and 1993 guidelines recommended replacing asphlat, dirt and grass surfaces with wood, mulch or sand, as well as constructing equipment that's plastic and lower to the ground. But the relative expense and impracticality of replacing everything means that some of the vintage, relatively unsafe playgrounds remain standing to this day.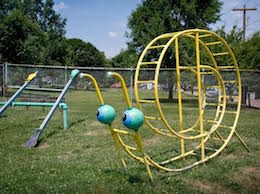 Collectors Weekly looks at the history of the classic American playground, and catches up with photographer Brenda Biondo, who has a travelin show featuring vintage playground imagery.
– @lons
[4,127 words] 
A WORD FROM OUR PARTNERS
If you run a sales operation, you could likely be spending less on SDRs, structuring your commissions more efficiently, and developing stronger leads. The Machine is a must-read book that offers radical approaches to the design of the sales function. As an exclusive for the Inside community, we're offering the first four chapters for free.
How likely are you to recommend Inside Daily Brief to a friend or colleague?

 
CLICK ROULETTE
Mondays Aren't So Bad When You Get the IDB