|
Two paragraphs of Melania Trump's speech at the RNC last night mirrored phrasing from First Lady Michelle Obama's 2008 speech at the DNC. The similarities were identified in the section where Donald Trump's wife discusses working hard "for what you want in life." Trump campaign manager, Jason Miller, has stated that Melania's team of writers took notes on her life's inspirations in order to craft her speech for the RNC. – NBCNEWS
ISIS has claimed responsibility for an attack by a 17-year-old Afghan man who injured four people on a German passenger train. The man, who was also an asylum seeker, had an axe and knife. He was shot by police and killed on the scene. A Bavarian official has stated that despite ISIS' claim, the man appears to have acted alone. A hand-painted ISIS flag has been found in the shooter's bedroom. – ATLANTIC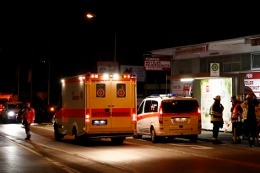 Former New York City Mayor Rudy Giuliani supported Donald Trump in an energetic speech at the RNC on Monday night. Giuliani stressed the importance of security on stage, stating, "The vast majority of Americans today do not feel safe. They fear for their children." He also claimed that as president, Trump will be "the leader of the change we need." – HUFFPO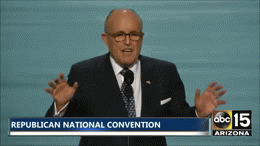 Turkish Prime Minister Binali Yildirim claims that the U.S. has been given evidence of Fetullah Gulen's involvement in last week's failed coup. Gulen, the exiled opposition leader who now resides in the U.S., has denied involvement. Yildirim has not said if evidence provided by the Turkish government to the U.S. will result in a formal extradition request. However, he warned that "criminal activity will be forcefully dealt with." – ALJAZEERA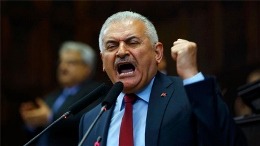 A new case of Zika reported by the Utah Department of Health shows that the disease was not contracted by a mosquito bite or sexual contact. The patient, who has fully recovered, helped care for a man who had become infected with Zika after traveling to another country. "We have found no evidence that mosquitoes here in Utah are transmitting the Zika virus," said Dr. Angela Dunn, deputy state epidemiologist at the Utah Department of Health. – NYT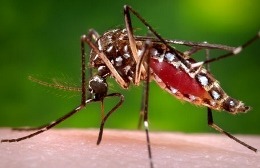 At the annual NAACP conference on Monday, Hillary Clinton asked "all good people" to speak out "loudly and clearly" against violence. Her statement came in response to the police officer killings in Baton Rouge. The speech launched a series of counter-programming events to the RNC. Clinton will speak at five different events during the first two days of the convention. – NBCNEWS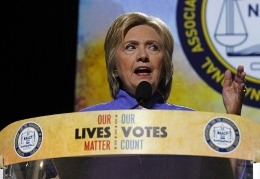 Indian soldiers have killed three people after opening fire on Kashmir protestors. Authorities have implemented a curfew in Kashmir for 11 days, blocking mobile phones and curbing newspapers. On Monday, protestors attacked government enforcers with stones, prompting them to begin shooting. "Some miscreants then tried to snatch weapons from the army and tried to set vehicles on fire," said a police spokesperson. – REUTERS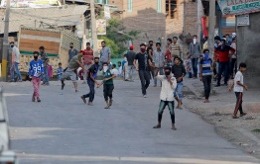 Gunmen have killed at least 10 soldiers and wounded 38 people in an attack at an army camp in Mali. No group has claimed responsibility for the incident, which took place in the city of Nampala. The attackers ambushed the camp on pickup trucks and motorcycles, taking control of Nampala before leaving. – NYT
A palace spokesperson has confirmed that Pippa Middleton is engaged to James Matthews. The hedge fund manager, 40, will reportedly marry Middleton, 32, at some point next year. Middleton is the sister of the Duchess of Cambridge, Kate Middleton. Prince William and Kate are "delighted with the news," according to Kensington Palace officials. – NBCNEWS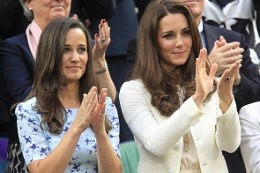 Taylor Swift's music video director, Joseph Kahn, has tweeted that this wouldn't be "the first time the Kardashians supported the murder of an innocent blonde woman." Kahn is one of the latest to step forward since Kim Kardashian West posted video footage of Swift giving Kanye permission to use her in a song. "The irony of one of the most untalented women in the world attacking one of the most talented," Kahn continued to tweet. – EW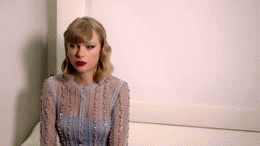 Microsoft has announced that it will launch the Xbox One S on August 2, the same day as its Windows 10 anniversary update. The console is 40 percent smaller than the original Xbox One, and the 2TB version will sell for $399. A 1TB version ($349) and 500GB edition ($299) will launch later this year. The Xbox One S will also be backward-compatible with existing Xbox One games. – GEEKWIRE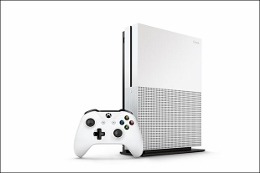 Serbian police have detained six people for smuggling 78 migrants trying to enter Europe. The migrants were found in two separate incidents that took place near the Bulgarian border. Thirty-seven migrants from Afghanistan and Pakistan were hidden in a van, and 41 people from Syria attempted to cross the border. – AP
Severe storms that passed through the Northeast on Monday have left one woman dead and knocked out power for thousands of people. The storms moved through Pennsylvania and all of Northern New England, leaving at least 100,000 people without electricity. Heavy rain, hail and severe winds are being blamed for the damage. – NBCNEWS
Stephen Colbert welcomed Jon Stewart onto "The Late Show" last night to mark the beginning of the Republican National Convention. In June, "The Late Show" announced that it would provide live broadcasts for two weeks to cover the RNC and DNC. Monday night's show featured a pre-taped musical number, performed by Colbert, and several jokes pertaining to the RNC. – NYT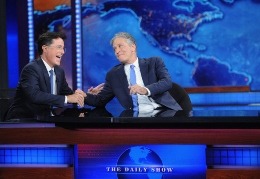 ON FOOD PHOTOGRAPHY
Upon logging onto Reddit this morning, I came across an image of a lobster roll being drenched in butter. If your mouth is watering, you're probably not alone (though I'm not personally a seafood fan).
The internet is full of photos depicting delectable food in all forms – chocolate, bacon, pizza, you name it. Instagram has become a hub for these photos, but why do we bother to seek out these images? Furthermore, why do we take food photos ourselves?
A study published earlier this year took a look at this phenomenon by assessing individuals who snap photos prior to eating their meals. The researchers determined that consumer-generated images, or CGI, increase the "savoring associated with consumption of pleasurable foods." In short, those photos you take before chowing down are actually enhancing your appetite.
And as for seeking out "food porn," the reasons may be linked to pure instinct.
"Those pictures and those websites draw us in because they do hit something really primal in us," says Richard Magee, a professor of English at Sacred Heart University who has studied food writing.
Whether you like to get your fix on Instagram or Reddit, there's no longer shame in snapping a quick shot of your latest meal. In an era when bacon reigns supreme, the sky is the limit.
Now go grab a buttery lobster roll.
A WORD FROM OUR PARTNERS
If you run a sales operation, you could likely be spending less on SDRs, structuring your commissions more efficiently, and developing stronger leads. The Machine is a must-read book that offers radical approaches to the design of the sales function. As an exclusive for the Inside community, we're offering the first four chapters for free.
How likely are you to recommend Inside Daily Brief to a friend or colleague?