|
Trump campaign chairman Paul Manafort has resigned. Sources close to the matter expect Manafort's deputy, Rick Gates, to remain on the campaign. "I am very appreciative for his great work in helping to get us where we are today," Trump said in a statement. Less than one week ago, Manafort was accused of accepting $12.7 million from former Ukraine president Viktor Yanukovych's administration, and Trump named Stephen Bannon of Breitbart the chief executive of his campaign. This story is developing. – NYT
U.S. swimmer Ryan Lochte has apologized for his behavior surrounding the incident at a gas station in Rio de Janeiro, and the U.S. Olympic Committee has apologized as well. Lochte said he and his teammates Jack Conger, Gunnar Bentz and Jimmy Feigen were held up at gunpoint and robbed. However, Civil Police Chief Fernando Veloso said that video footage of the incident only showed the swimmers committing vandalism themselves at a gas station bathroom. Officials claimed Brazil's reputation had been "dragged in the mud." On Instagram, Lochte said, "I want to apologize for my behavior last weekend – for not being more careful and candid in how I described the events." – AP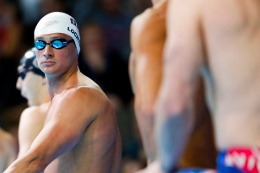 Hillary Clinton has told investigators that former Secretary of State Colin Powell advised her to use a personal email account. The details came to light after notes from the FBI were given to Congress for review. To this point, Clinton has not said publicly that Powell instructed her to use a private email account. Powell's office has said he has no recollection of the discussion or recommendation. – NYT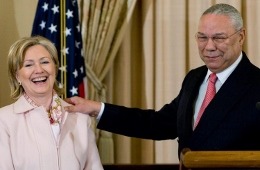 Donald Trump said he regrets certain remarks that he may have made in the past that caused "personal pain." He made the statement while speaking at a rally in North Carolina yesterday, but did not specify which remarks he regrets. "Sometimes in the heat of debate and speaking on a multitude of issues, you don't choose the right words or you say the wrong thing. I have done that," said Trump. His campaign manager, Kellyanne Conway, said it was Trump's personal decision to apologize. – WAPO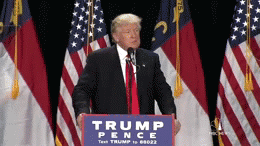 Bill Clinton has said that the Clinton Foundation will no longer accept foreign or corporate money and he will resign from its board if Hillary Clinton wins the presidency. He also specified that the Clinton Foundation would end its Clinton Global Initiative, an annual gathering of donors and philanthropists. September will be the last time the event is held. – NYT
Russian President Vladimir Putin has traveled to Crimea to meet with the Security Council about tensions with the Ukraine. This visit comes after Russian officials announced the sabotage of supposed terrorist attacks devised by the Ukraine earlier this month. At the time, Putin said on state television that "this is a very dangerous game" and "there is no doubt we will not let these things pass." – BLOOMBERG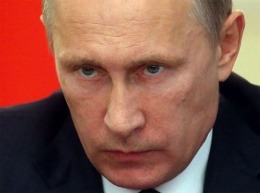 Viacom and Sumner Redstone have reportedly agreed on a settlement that will result in the departure of chief executive Philippe Dauman, according to sources close to the situation. If the settlement is finalized, Dauman will receive $72 million as he departs, and he will be replaced by Viacom COO Thomas Dooly. Since becoming CEO in 2006, Dauman has supposedly received more than $409 million in compensation. – FORTUNE
U.S. District Judge Edward Chen has rejected a settlement for Uber drivers who claim they are employees entitled to reimbursement for expenditures. Under the proposed $100 million settlement, the drivers would continue to be classified as independent contractors. Chen ruled that Uber would only be paying a small percentage of what the drivers believe they are owed. Approximately $700 million in mileage reimbursement, for example, is being sought by the drivers' attorneys. – NPR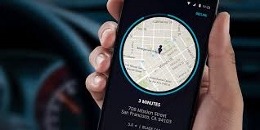 Usain Bolt won his eighth gold medal in the 200-meter sprint. Canada's Andre de Grasse took second place, while France's Christophe Lemaitre finished in third. "I ran hard around the turn," Bolt said. "On the straight, my body didn't respond. I'm getting old." He also said he does not think he will be up for participating in the Summer Olympics in Tokyo. – NPR
As of Friday morning, the U.S. leads the Olympics with 100 medals, 35 of which are gold.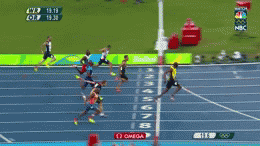 The New York Times will stop updating its NYT Now app in September. Originally, the app – which featured the day's "top" news – required a monthly subscription price of $8. Last year, it dropped its subscription model and turned to brand sponsorships after not seeing the subscriber numbers it expected. In its announcement yesterday, the Times said some of the NYT Now features will transition to the NYTimes app, which offers 10 free articles per month before requiring subscription. – TC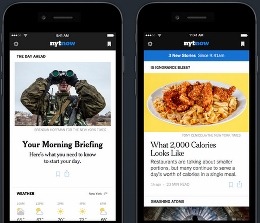 Researchers claim that the Zika virus may impact the brains of adults. In a new study, data suggests that adults with Zika may face memory and cognitive function issues. However, the researchers note that they only looked at a single strain of the virus in mice. They are now establishing research models necessary for clinical verification. – NW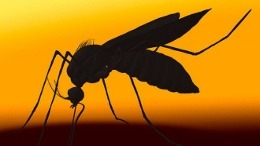 R&B singer Frank Ocean has released a 45-minute film exclusively on Apple Music titled "Endless." This comes just weeks after Ocean failed to release "Boys Don't Cry," an album rumored to have an August release date. "Endless" is Ocean's first studio project since his debut album, "Channel Orange," was released in 2012. – NPR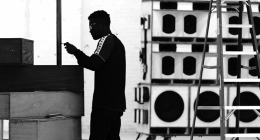 Actress Amber Heard says that she will donate $7 million from her divorce settlement with Johnny Depp to charity. "As described in the restraining order and divorce settlement, money played no role for me personally and never has," said Heard. The money will be split between the ACLU and the Children's Hospital of Los Angeles. The actress had alleged domestic abuse and filed a restraining order against Depp before the divorce. – USAT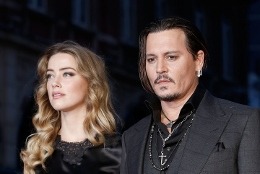 IN-DEPTH READS
The 51-year-old T.G.I. Fridays chain may be in for some big changes. In March, the restaurant debuted a new prototype of what its locations may look like in the future – sleek, modern, and noticeably minimalist (for T.G.I. Fridays standards, at least). So what will happen to all of the restaurants' existing decor if the prototype does well and the transition happens?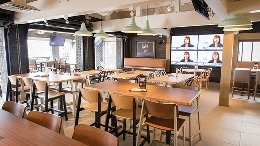 This is one question Lisa Hix sought out to answer in a recent piece for Collectors Weekly. T.G.I. Fridays is full of Tiffany-style lighting fixtures, old burger joint signs, and photos autographed by stars of an era gone by – what we would call "kitschy" today. It's quickly becoming dated as even the most casual franchises, like Taco Bell, begin to adopt a more modern appearance. However, not everyone is happy with the shift.
"My biggest complaint about restaurants today is that they're so focused on décor and the logo. Nobody cares," says T.G.I. Fridays founder Dan Scoggin. "It doesn't matter if you have a big or small menu, as long as you have quality food and clean acoustics. Casual-dining restaurants are just chasing their tails if they ignore taste and comfort."
[12,389 words]
THE WEEKEND DRINK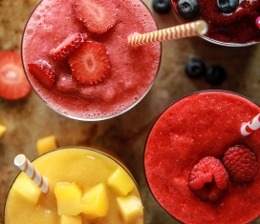 This drink can contain all of your favorite fruits, and it has the perfect amount of sweetness to complement the heat of the vodka.
PARAGRAPH OF PATRONAGE
Publicity – URGENCY – SnapLites – ____ Of The Year
We launched the Paragraph of Patronage to test a couple of things: 1) can we make this newsletter break-even with support from our subscribers? 2) will our readers click the links enough to make it worthwhile to those who pay them?
We accomplished both of these things – and are now working on a new patronage model that will work across all of our verticals. So, the four links above will run for August and will be our last 4 Paragraph of Patronage links for now. Stay tuned for more!
MORE FROM INSIDE
Did you know we have a whole stable of newsletters, and plans to launch many more? Here are a few you might like:
Inside VR & AR – Inside Security – ReadThisThing
How likely are you to recommend Inside Daily Brief to a friend or colleague?