|
Friends,
We're launching a new website soon, and we want to let you, our audience, tell the world what you think of our newsletters. We'd love if you give a quick bit of feedback. This will take 2 minutes, AND we may end up featuring you on the new Inside website!
Leave an audience testimonial for Inside
Thanks,
The Inside team
This morning, Donald Trump clarified that he is reconsidering his position on immigration, but it isn't a "flip flop." "No, I'm not flip-flopping," he said on FOX News. "We want to come up with a really fair but firm answer ... but we want to come up with something fair." Over the weekend, Trump campaign manager Kellyanne Conway said it was still "to be determined" as to whether he would establish a deportation force to remove 11 million undocumented immigrants as president. – WAPO
Turkish media is reporting that many of the victims of Saturday's bombing at a wedding were children. The death toll rose to 54 this morning, and approximately 20 of the victims were under the age of 18. President Recep Tayyip Erdogan confirmed that the suicide bomber responsible for the event was between 12 and 14 years old, and he claims ISIS may be behind the blast. – BBC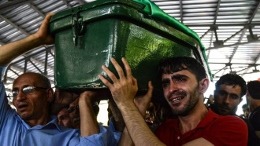 U.S. District Judge Reed O'Connor of Texas has blocked the Obama administration's move to allow transgender public school students to use bathrooms and locker rooms consistent with their gender identity. Schools were not told that they would lose funding if they failed to comply, but court documents did not rule out the possibility in the future. States including Alabama, Wisconsin, and Tennessee filed a lawsuit against the motion after the administration announced the anti-discrimination policy in May. – USAT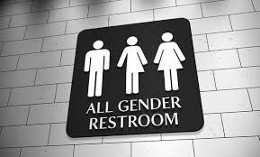 Sources are reporting that FOX News' Sean Hannity may be acting as an adviser for Donald Trump. The GOP presidential candidate has appeared on Hannity's television show, and some anonymous sources claim Hannity is behaving as if he wants a role in a possible Trump administration. However, the FOX personality has stated, "I don't say anything privately that I don't say publicly." – NYT
President Obama will travel to Louisiana on Tuesday to address the flooding disaster in Baton Rouge. He was criticized by some for not arriving sooner and choosing to continue his annual vacation on Martha's Vineyard. At least 13 people have died in the flood and tens of thousands of homes have been damaged. While away, Obama has been receiving updates on the situation from Department of Homeland Security Secretary Jeh Johnson. – NYP
Do you think President Obama has waited too long to visit Louisiana? Or do you think the situation has been handled appropriately by Johnson and the administration? Hit REPLY and let us know your thoughts.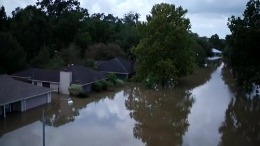 The U.S. men's basketball team took gold over Serbia's team, 96-66, as the Summer Olympics came to a close. Kevin Durant and Carmelo Anthony represented the U.S. team on their way to victory. The U.S. won the most medals at the Rio Olympics, taking home 121 in total, 46 of which were gold. U.S. gymnast Simone Biles, who won four gold medals, held the American flag at the Closing Ceremony on Sunday night. – NPR
Philippines president Rodrigo Duterte has announced the firing of every member of his administration who was appointed by a previous president. "If you are there because of a presidential appointment, I will declare all your positions, all throughout the country, vacant," he said in a press conference. He had told Filipinos during his campaign that his goal was to give them a "clean government." Earlier this month, Duterte threatened martial law if the government attempts to slow his war on drugs. – TIME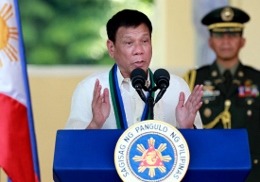 The Electronic Frontier Foundation believes that T-Mobile's newly revealed "T-Mobile One" plan may violate net neutrality principles. T-Mobile One subscribers who use more than 26GB of data per month may see slower speeds after hitting this amount. To maintain their speed, it will cost $25 per month for each line. EFF senior staff technologist Jeremy Gillula says "it seems like T-Mobile's new plan to charge its customers extra to not throttle video runs directly afoul of the principle of net neutrality." The FCC's Open Internet Rules specifically prohibit throttling. – DD
The Tragically Hip, a Canadian rock band, finished their tour on Saturday with a concert in Kingston, Ontario, and 11 million Canadians tuned in. Lead singer Gord Downie announced his diagnosis of terminal brain cancer back in May. This tour is expected to be the band's last, and Canadian Prime Minister Justin Trudeau officially recognized their talent over the weekend. "I thank Gord Downie and the Hip for their decades of service to Canadian music," he tweeted. – HUFFPO
Sony has confirmed a PlayStation Meeting event for Sept. 7, and some sources suggest that two new PlayStation consoles will debut. Images have leaked of what people are calling the "PlayStation 4 Slim," a slimmer – and perhaps more affordable –version of the original PlayStation 4. Another console called "PlayStation Neo" may be released as well, which is expected to have 4K compatibility. The rumors have yet to be confirmed by Sony. – ARS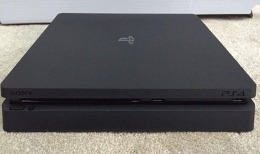 Facebook has created a new app called Lifestage, specifically designed for teenagers. Currently, it is available for iPhone users in the U.S., and it encourages users to create short videos that can be seen by other local high schoolers. They show up in an exclusive News Feed that is separate from Facebook. However, Facebook notes all uploaded content is public, which has raised safety and privacy concerns. – TELEGRAPH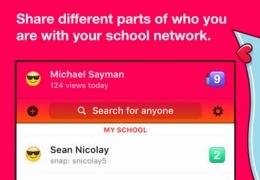 Dendrochronologists claim they have discovered Europe's oldest tree, a pine tree in Greece that is at least 1,075 years old. Nicknamed "Adonis," the tree has seen the Dark Ages, the Protestant Reformation, the Crusades, and many other big moments in history. The tree could also be more than 1,075 years old, as scientists did not reach the center of "Adonis" to continue counting its rings. – CSM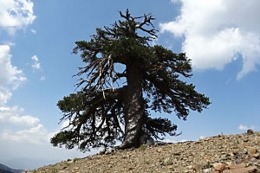 ON POP-UP SHOPS
As we wrote about last week, rapper Kanye West began opening pop-up shops around the globe to sell his "Life of Pablo" merchandise. These cities included Singapore, Amsterdam, and Atlanta. They were open for three days this weekend, and three days only, meaning that it's quite possible you missed it in your area (though they're still popping up). Here's an actual account of what happened in Boston.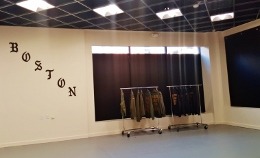 My husband and I found ourselves in the city where one of the pop-ups had sprouted up earlier that day, and we had no other plans. We chose to get in a line that snaked around the block to see if maybe, just maybe we could buy West's merchandise.
Some of the items for sale included military style jackets, T-shirts, sweatshirts, and hats. The more affordable items, like the hat, started around $45.00. If you weren't concerned about burning cash, you could buy a flashy coat for upwards of $325.00. However, many shoppers noted that the merchandise was created by everyday [affordable] manufacturers like Gildan.
"I'm not going to lie. The thing he has to fix is the Gildan," New York shopper Mohammed Khamis told U.S. News and World Report. "C'mon man...charging me $90 for a sweatshirt."
Regardless, this isn't just any merchandise – it's personalized according to the city in which it's sold. For example, Boston had "Pablo" merchandise labeled with the city name. You have to be there to buy it, giving it a sense of exclusivity.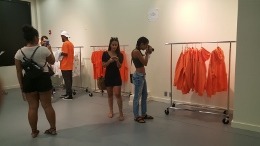 After two hours of waiting in line, making a new friend in the process, and smirking at curious on-lookers, we made it into the shop, heavily guarded by bouncers. Inside, there were about four racks of clothing.
That's it.
Printed signs told customers to leave items on the racks and wait for sales associates to walk up and "take their order," restaurant-style. I told a polite twenty-something employee that I wanted a [Gildan] T-shirt ($55.00), she jotted it down, and then ran to the back of the store. Once she returned with it in hand, I was ushered to the Genius Bar-looking register, where I was promptly rung out and asked to leave the building. After all, there were hundreds of people in line behind me, still waiting to get in.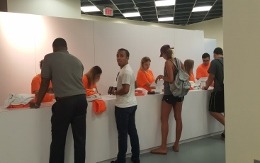 Since then, I've gotten a lot of, "Why on earth did you wait in that line?" I think the real question is why not? I wasn't about to deny an opportunity to be a part of a small cultural phenomenon when I had nothing else on my agenda. Chalk that one up as a simple, yet cool story to tell my future children.
THE MONDAY PICK-ME-UP
Just a little something to get you over the Monday Blues.
As it turns out, holding the door open for the next person does a lot in terms of happiness.
PARAGRAPH OF PATRONAGE
Publicity – URGENCY – SnapLites – ____ Of The Year
We launched the Paragraph of Patronage to test a couple of things: 1) can we make this newsletter break-even with support from our subscribers? 2) will our readers click the links enough to make it worthwhile to those who pay them?
We accomplished both of these things – and are now working on a new patronage model that will work across all of our verticals. So, the four links above will run for August and will be our last 4 Paragraph of Patronage links for now. Stay tuned for more!
MORE FROM INSIDE
Did you know we have a whole stable of newsletters, and plans to launch many more? Here are a few you might like:
Inside VR & AR – Inside Security – ReadThisThing
How likely are you to recommend Inside Daily Brief to a friend or colleague?

 
CLICK ROULETTE
News That'll Make You Do a Double-Take