|
German special forces have arrested three Syrian men, who are reportedly Islamic State members. They are part of the same network that smuggled militants into France to carry out last year's Paris attack, according to the German government. "Indications are that their travel documents all came from the same workshop in that region," said Interior Minister Thomas de Maiziere. More than 200 police officers were involved in the operation to arrest the three men, who are between the ages of 17 and 26. – REUTERS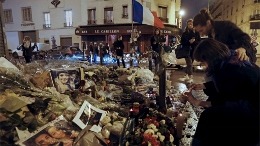 Philippines President Rodrigo Duterte has requested the withdrawal of U.S. special forces from islands in the southern region of the country. Duterte says he does not want "a rift" with the U.S., but fears that its presence could complicate offensives against Islamic militants. John Kirby, spokesman for the U.S. state department, said he was not aware of any official communication from Manila in regard to a withdrawal. – GUARDIAN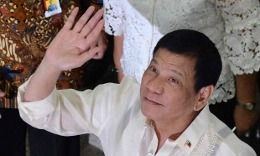 Israeli officials have confirmed that one of their planes attacked a Syrian army position today after a stray bomb struck Golan Heights, which is controlled by Israel. However, they deny Syrian claims that an Israeli warplane and drone were shot down. "At no point was the safety of (Israeli) aircraft compromised," the Israeli military said in a statement. Syrian officials claim they brought down a plane and drone following the bomb drop. This activity comes just one day after the institution of a cease-fire in Syria. – REUTERS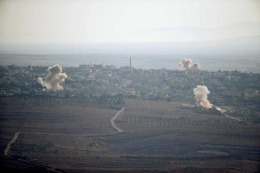 In an interview that aired Monday night, former president Bill Clinton said that there is "nothing more to know" about Hillary Clinton's diagnosis of pneumonia. This comes after the Democratic presidential nominee chose to cancel a series of appearances to rest. Video footage that arose on Sunday showed her appear to lose her footing, or possibly even faint, following a 9/11 memorial ceremony. "All of her health indicators are good," her husband said. "She's very strong. She's exercised a lot." – ABCNEWS
How should we approach the health and medical history of presidential candidates? Should there be a mandatory physical? Should both have to release full reports from their personal doctors? Should we respect their privacy and not make any new rules? Let us know your proposal and we'll round up the best ideas.
Residents and activists in Syria say that the cease-fire declared by the U.S. and Russia yesterday has created calm thus far. The cease-fire went into effect at sundown on Monday, and the countries hope to deliver aid to besieged Syrians during the week-long period. Sounds of sporadic gunfire were heard early Monday morning before the cease-fire went into effect, but died down. – WAPO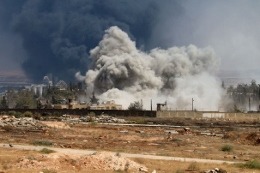 The governing board for U.S. college athletics has stated that it will move seven championship sporting events out of North Carolina as a result of the state's "bathroom law." The first two rounds of "March Madness" men's basketball playoffs are included in the move. Soccer, golf, tennis, lacrosse and baseball events will also be relocated. In North Carolina, it is illegal for individuals to use a public restroom that does not correlate with the gender they had at birth. – REUTERS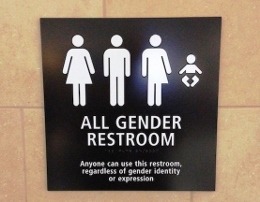 South African President Jacob Zuma says he has paid back around $540,000 in state funds that he had previously used to upgrade his house. Earlier this year, a court case revealed that he had used public funds to make security upgrades and other renovations, which cost more than $20 million. He has now taken out a second mortgage to begin paying back the money he owes. – QZ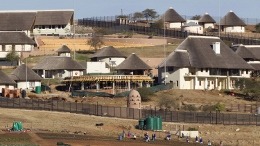 Princeton University has been named the top school in the country by U.S. News and World Report. The publication recently released its annual list of the best schools across the country. Colleges are ranked according to factors, including academic quality and retention rate. Other schools near the top of the 2017 list are Harvard University, the University of Chicago, and Yale University. – NBCNEWS
Blue Origin, the privately-funded space company owned by Jeff Bezos, has announced its plans to build and launch a new rocket. Named New Glenn, it will come in two versions – one will be 270 feet tall, while the other will be 313 feet in height. However, SpaceX's Falcon Heavy will still be more powerful with its ability to generate five million pounds of thrust. – USAT
A new study suggests that many parents are making dosing errors when administering medicine to their children. Researchers found that when parents used dosing cups, they were four times more likely to make a dosing error. They also discovered that parents with lower health literacy are at greater risk of making mistakes. The authors of the study recommend the use of oral syringes for more accurate dosing. – CNN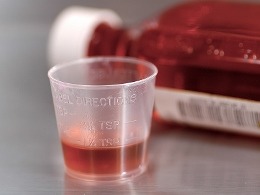 The Oxford Dictionary has been updated to include new words and acronyms, such as "YOLO" and "scrumdiddlyumptious." "YOLO," which stands for "you only live once," is often used in hashtags on social media. "Oompa Loompa," "scrumdiddlyumptious" and "witching hour" come in reference to some of the works written by British novelist Roald Dahl. Other words included in the most recent update are "transporter," "moobs," and "yogalates." – NPR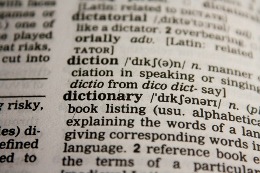 U.S. swimmer and "Dancing with the Stars" competitor Ryan Lochte was ambushed on live television on Monday night. While the show's judges assessed his dance routine, two men ran onto the dance floor. Barzeen Soroudi, 25, and Sam Sotoodeh, 59, wore T-shirts with a "no" symbol over Lochte's last name. The show's security team was able to apprehend both men. "It honestly feels as if someone reached inside, took out my heart out and just stepped on it," Lochte said after the show. – E
TECH TUESDAY
Here is what you might've missed in the world of tech.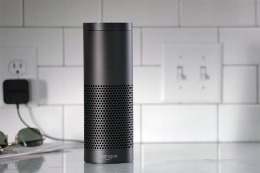 ON SINGAPORE'S SMART CITY MOVEMENT
In terms of smart cities, some might say Singapore is flying under the radar. However, a new plan may put it at the front of the pack sooner rather than later. As Singapore CIO Chan Cheow Hoe explained in a recent interview for GovTech, the island city-state is well on its way toward becoming one of the world's leading smart cities.
Hoe has directed a refresh of Singapore's open data portal, data.gov.sg, and overseen the launch of several apps. Beeline, for instance, is an app designed to provide residents with insight into public transportation operations while allowing them to crowdsource bus routes. AskJamie is a chat bot that now answers citizen's questions on government websites. As Hoe explains, the goal is to develop a "frictionless" government for Singapore's residents.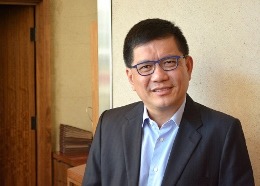 "You really want a seamless customer experience when you are dealing with government instead of having to go through all the friction just to get one small little thing done," Hoe said in his interview. "These are all the basic concepts, and technology is doing that."
And the same type of technology is necessary for keeping everything running smoothly, too. As Hoe explains, data collection and APIs are essential to helping the government understand what is and isn't working for Singapore residents.
"We actually monitor with a dashboard, the data usage quite significantly: what's downloaded, what's not downloaded, how people are using it, whether our own people are using it in the first place," Hoe explains. "If it's not, we take it out."
But at the end of the day, it's about more than just the technology. In fact, the sheer abundance of new technology rolling out on a regular basis can be overwhelming, but Hoe is well aware of the challenges.
"The ability to distill this down to things that work is really a skill," he said. "It's an art rather than a science, but more importantly it's to really understand some of the common problems we all have and how each one of us have pushed to solving these problems."
How likely are you to recommend Inside Daily Brief to a friend or colleague?