|
The Living Planet assessment, compiled by the Zoological Society of London and World Wildlife Fund, estimates global wildlife populations have declined by around 58% since the year 1970. The largest losses in animal populations have been observed in lakes, rivers and wetlands. The assessment, compiled every two years, uses data from 6% of known vertebrate species. The 2014 version estimated global wildlife population loss at around 50% for the same period. The assessment's methodology has been criticized by some scientists for supposedly significant gaps in the data, over-representing some regions (such as Western Europe) while ignoring others (such as South America). – BBC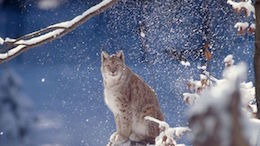 Twitter has announced that it will discontinue its mobile video app Vine, but leave the content online and accessible for now. No further information was provided in the announcement blog post, though Twitter vowed to remain in contact with Vine creators. During this morning's Q3 earnings conference call, Twitter also announced new features designed to further personalize users' timelines. Twitter CFO Anthony Noto described what the company is referring to as an "Event Timeline," which would bring together tweets around specific live events (for example, a football game), customized to a particular users' tastes and social graph. The system will utilize some of the machine learning investments the company has been making under CEO Jack Dorsey. – MEDIUM
Will you miss the Vine app? Do you think more personalized timelines will help to "fix" Twitter? If you could make one change to Twitter, what would it be? Think Twitter will still be around in 5 years? Will it still be an independent company? HIt REPLY and let us hear from you, and we may use your responses in a future newsletter!
No deaths were reported following two powerful earthquakes, and a series of aftershocks, in Central Italy, but some historic buildings were damaged. The quakes measured 5.5 and 6.1, and were both centered near the town of Visso. Some injuries were reported, and a few dozen people required some form of medical attention. The 15th Century San Salvatore church, in the town of Campi, was damaged by the first temblor and toppled by the second. Back in August, a 6.2 quake in the same region of Italy proved far more devastating, killing 159 people and injuring over 300 others. – CNN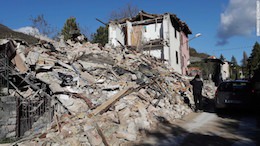 Microsoft unveiled its first-ever desktop PC, the Surface Studio, a direct rival for Apple's Retina iMac, with a base price of $2,999. The 28-inch, 4500x3000 display pivots on hinges from a traditional workstation monitor into an easel for sketching or sharing. (The PC ships with a standard Surface Pen in addition to a mouse and keyboard.) The computer, designed for use with the Windows 10 Creators Update (due early 2017), also features a 5MP front-facing camera, dual-mic array and interacts orally with the Cortana assistant (triggered whenever you say "Hey, Cortana!") PCWorld calls it "a lovely piece of hardware," Ars Technica says it's "strikingly gorgeous" but also "really strange," and Verge calls it "stunning." Pre-orders have already started, and Microsoft anticipates delivery by December. – VERGE
A 12-page document released Wednesday by WikiLeaks provides new insight into the relationship between the Clinton Foundation and Bill Clinton's personal moneymaking endeavors. The document was prepared by Clinton aide and consultant Doug Band, with help from Clinton adviser John Podesta, and outlines a number of organizations that initially donated funds to the Clinton Foundation, but later developed individual business relationships with Clinton himself. (At one point, Band refers to Clinton's for-profit work as "Bill Clinton Inc.") The document was apparently prepared by Band as a response to allegations that work for his private firm, Teneo Consulting, and the Clinton Foundation presented a conflict of interest, pointing out the similarities between Clinton's situation and his own. – POLITICO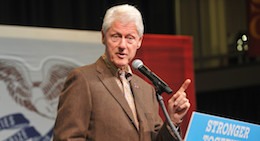 An LA Weekly editorial mocking the SAG-AFTRA video game voice actors' strike sparked heated debate on social media. Writer Dennis Romero notes that voice actors working for video game companies typically earn about $825 for a four-hour session of work, and sarcastically argues that you could barely afford to eat at Whole Foods on that salary. LA Weekly and Romero were taken to task on Twitter for the unfavorable presentation of voice actors. In a lengthy series of responses to Romero himself on Twitter, "Veep" actor Timothy Simons called the article "dismissive and patronizing," and said it showed a lack of knowledge "of the economics of freelancing." Romero responded that he was "getting flamed by entitled (overwhelmingly white) voice actors" and compared them to the Comic Book Guy from "The Simpsons." – LAWEEKLY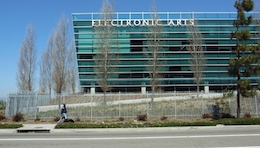 After seven years of negotiations, the EU and Canada could sign a trans-Atlantic trade pact within the next few days. Before the Comprehensive Economic Trade Agreement (CETA) can take effect, all 28 member countries of the EU must sign off. The French-speaking Belgian region of Wallonia appeared to be a vital holdout, arguing that the pact would undermine local labor and environmental standards, but a few revisions - including guarantees provided for farmers - have brought them back to the table. – VOA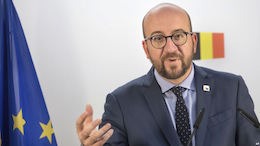 Utah Republican Rep. Jason Chaffetz seemed to reverse an earlier declaration that he would not support Donald Trump for president, tweeting that he will vote for, but not "defend or endorse," his party's nominee. Following the release of the 2005 "Access Hollywood" tape, featuring Trump's now-infamous conversation with Billy Bush, Chaffetz said he "can no longer in good conscience endorse this person for president" and couldn't explain Trump's comments to his 15-year-old daughter. The Washington Post highlights some potential reasons for the social media clarification, which could relate to plans for the House Oversight Committee (which Chaffetz chairs) to investigate Hillary Clinton. – WAPO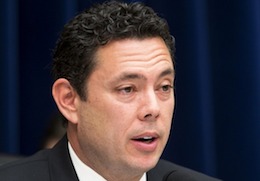 80% of respondents to a survey of global female parliamentarians reported that they faced hostile, demeaning or sexist comments as part of their jobs. The study consisted of interviews with 55 women from parliaments in 39 countries, and was performed by the Inter-Parliamentary Union. More than 20 of the respondents said they had been threatened with death, rape, beating or abduction, and one-fifth reported being slapped, pushed, hit or having something thrown at them. The study included instances of sexism or violence both in the workplace and on social media: one unnamed European lawmaker claims to have received "500 threats of rape on Twitter" over a period of four days. – NYT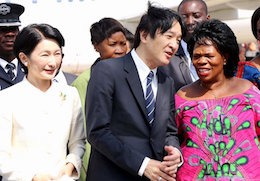 Joe Arpaio, the Sheriff of Arizona's Maricopa County, has been formally charged with criminal contempt of court, and could face up to six months in prison if convicted. The 84-year-old stands accused of willfully disobeying a court order relating to a racial profiling case. (Arpaio and his deputies were allegedly targeting Latino drivers for 18 months despite a legal injunction ordering them to cease the practice.) Arpaio is up for re-election next month. – NPR
MTV profiles Jumpy the Dog, a multi-talented screen performer who has appeared in commercials, TV shows and films, including the just-released "In a Valley of Violence." Through his years of performing, Jumpy - a Border Collie/Blue Heeler mix - has learned a variety of important skills, including skateboarding, surfing, diving, putting golf balls and writing his own name. He understands English, Spanish and some German, can walk down stairs on his front paws and knows a little parkour. As with Uggie, the popular canine performer from the Oscar-winning "The Artist," Jumpy challenges conventional notions about animal performers only acting in anticipation of treats or being incapable of lending a scene genuine emotion. – MTV
U.S. federal prosecutors are investigating The Genesis II Church of Health and Healing, which allegedly has sold members "industrial bleach" as a miracle cure for ailments including autism. Church founder (and former gold prospector) Jim Humble began selling his "Master Mineral Solution" in 2012, promising in a series of strange videos and seminars that it held the power to cure a variety of diseases, including malaria. Though the solution is available on a variety of websites - some based in the US - no one has yet been prosecuted for its sale. Humble responded that it's FDA-approved drugs which are, in fact, poisonous. – NYDN
Apple's iPod turns 15 this week, and Ars Technica noted the occasion by going back and reviewing one with fresh eyes. Apple first unveiled the iPod on October 23, 2001, making the device older than Facebook, Crocs or YouTube. Looking back 15 years old, reviewer Jacqui Cheng calls the history-making gadget bulky but nonetheless "fun to play with" (particularly the iconic clickwheel). She also discovers that an original 2001 iPod can still connect with the latest version of iTunes, though you need an iMac and a way to connect the FireWire 400 cable. The biggest downside compared with more modern tech? Battery life, which further diminishes over time. – ARSTECHNICA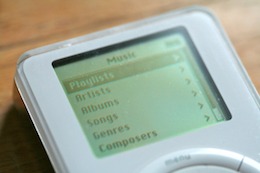 Seattle Seahawks cornerback Richard Sherman held a press conference dressed as a Hogwarts student for Halloween. Sherman discussed his health and his thoughts on last Sunday's game against the Arizona Cardinals while dressed as a member of House Gryffindor, a costume he plans to wear while trick-or-treating with son Rayden. He also opined that, while challenging, Quidditch is probably less exhausting to play than professional football, and that "Order of the Phoenix" is the best Harry Potter book. – SEAHAWKS
THROWBACK THURSDAY
Every Thursday, we're going to back-track to see what people were talking about around this time in history. Hop in the time machine and let's go!
Date: October 27, 2010
On this day, 6 years ago, the world was first introduced to "Snubby," the only scientifically observed specimen of a peculiar new species of Burmese snub-nosed monkey. Snubby had a number of unconventional attributes, including fleshy lips and an other-worldly up-turned nose, which actually caused rainwater to occasionally fly in there, making the animal sneeze.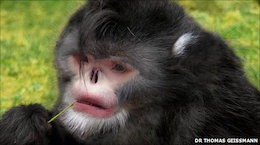 The sneezing sound is how they were first located after a tip from hunters, who unfortunately killed and ate Snubby after only one photo had been taken.
All snub-nosed monkey species are considered endangered (in part because of local demand for monkey meat), but thankfully, more live specimens have since been identified in northern Myanmar.
In 2014, Fauna & Flora International even released the first video footage of the creatures in their native habitat, the remote mountainous region of Kachin. – @lons
BULLET-PROOF RECOMMENDATIONS
"Moonlight" is an intimate, deeply personal coming of age story depicting some very specific scenarios that will likely not be relatable to everyone. We didn't all grow up in a tough South Florida neighborhood in the '80s with an addict mother. We didn't all struggle to come to terms with our sexual orientation. We didn't all suffer from intense bullying in high school, or see our futures threatened by an ill-considered act of retribution.
But as Chiron - the protagonist of "Moonlight" - grows up (he's played by three different actors in three segments) and works through these situations and others, Barry Jenkins' frequently brilliant, mesmerizing, beautiful film manages to make these specific experiences feel universal, the inevitable consequences of living on Earth, having parents and role models, falling in love and becoming an adult.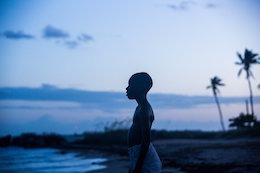 Though it's being (rightly) discussed as a statement on race or LGBT rights or identity or self-discovery, above all, "Moonlight" feels like a movie about how hard it is to be alive, and how we keep going because of those rare, special moments when everything comes together, and we feel safe and wanted.
If that sounds heavy, that's because it is. The movie is heavy. But it's also ceaselessly compelling, gorgeously shot and filled with great performances. All three actors portraying Chiron rise to the challenge, and they bring a surprising continuity to his facial expressions, his mannerisms and his sullen silence. (Mahershala Ali, who plays an intimidating but complex drug dealer, Juan, is having quite a 2016; he's also earning accolades for the role of the villainous Cottonmouth in Netflix's "Luke Cage" series.)
Don't read anything else about "Moonlight." Just go see it once it comes around to a city near you (or, fine, VOD). It's absolutely one of the best films I've seen all year. – @lons
One of 50+ speakers at LAUNCH SCALE 2016: Casper CEO Philip Krim will break down how he created a $100M company in under two years. Use code: Inside20 for a 20% discount!
MORE FROM INSIDE
Did we get anything wrong or miss a story? We realize that many of our readers are smarter and more informed than we are – so please hit reply and let us know when we miss something!
Also, don't forget to vote on which newsletter we launch next!
Did you know we're crowdfunding the cost of an investigative journalist for the Inside Daily Brief? Check out our Patreon campaign to see the perks at various levels. And, many thanks to the following patrons for being above the $75/month level, which includes a link in every issue of the IDB:
Love That Pet – Weedmaps – This Week in Startups – ReadThisThing
How likely are you to recommend Inside Daily Brief to a friend or colleague?