|
The day before sending a letter to Congress announcing the existence of new evidence in the Hillary Clinton email investigation, FBI director James B. Comey was strongly discouraged from doing so by the Justice Department. Senior officials for the Justice Department warned Comey about policies against discussing politically sensitive investigations within 60 days of an election. Director Comey's decision to send the letter anyway has again ignited interest in the Clinton email situation during the final days of the election cycle. Comey, attacked over recent months by Republicans for not recommending Clinton be charged with a crime, is now facing the ire of Democrats for "unnecessarily inserting himself into politlcs." The FBI director has, through his actions, long defined himself as operating outside of the usual Washington chain of command. – NYT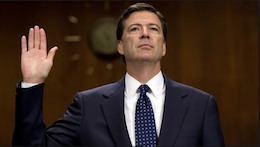 Bill Cosby's attorneys have stated in a new Pennsylvania court filing that their client is now "legally blind," a factor that they argue will taint his ability to defend himself at his criminal trial. Cosby faces three charges of felony indecent assault stemming from a 2004 incident. Defense attorneys said, "No 79-year-old blind man could possibly defend himself against a claim that he sexually assaulted someone he supposedly met once, half a century ago -- and the Commonwealth knows it." Cosby filed for his certificate of blindness in Massachusetts, where a state of "legal blindness" means the person in question has vision of 20/200 or worse in his better eye. Prosecutors have not yet responded to the motion. – NBC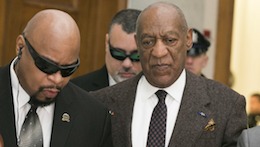 In an interview for CNN, Vice President Joe Biden said he was "not a big fan" of former Rep. Anthony Weiner, even before the latter's well-publicized disgrace. On Friday, the FBI announced that the previously closed probe into Hillary Clinton's emails would continue in light of material discovered during the separate investigation into sex-related communications between Weiner and a 15-year-old-girl. Biden went on to say that he agreed with Clinton's statement that the emails in question should be released "for the whole world to see." When asked whether he would now reconsider his decision not to run for president himself, Biden reiterated that his choice to not enter the race was based solely on his son's then-ailing health. – USATODAY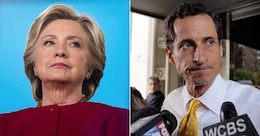 In a rare interview conducted to promote an upcoming art show, Bob Dylan finally publicly acknowledged his recent controversial Nobel Prize win, saying he would attend the ceremony "if it's at all possible." Dylan called the honor "hard to believe." When read a quote from the Nobel committee comparing his work to 2,500 year-old classics by Homer and Sappho that were meant to be performed aloud, Dylan added, "I suppose so, in some way... Some of my songs definitely are Homeric in value." The songwriter cited his own "Blind Willie McTell," a lauded recording left off of 1983's "Infidels" album. In a separate announcement on Friday, the Nobel Foundation revealed that Dylan had finally gotten in touch with them, saying "of course" he accepted the prize, and that the news of his win had "left him speechless." As far as Dylan's attendance at the December ceremony, no solid answers were given. – TELEGRAPH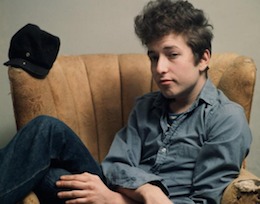 Frank Miller, whose 1980s reinvention of Batman led to a still-surging revival of interest in the character, spoke to Variety about where he would take the Batman movie franchise if he had his way. Miller says he would scale-down the spectacle, "lose the toys and focus more on the mission... because he's got a loving relationship with the city he's protecting... and he defeats criminals with his hands." Miller then admitted that his version was unlikely, as "there wouldn't be a line of toys." Asked about the divisive "Batman v Superman: Dawn of Justice," which was based in part on Miller's 1986 "The Dark Knight Returns," the writer joked, "You're welcome." Miller's current plans include writing a new Superman story dealing explicitly with the character's "Jewish roots," taking off from the notion that the character's Jewish creators, Jerry Siegel and Joe Shuster, invented him during a time of heightened anti-Semitism. – VARIETY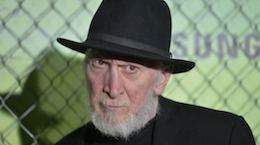 The Search for Extraterrestrial Intelligence (SETI) community is rethinking protocol for the dissemination of the big news when and if alien life is officially discovered. The group was formed in 1989, long before the social media era, when the spread of information was more easily managed via TV, newspapers, and radio. According to the existing protocols, the discoverer gets the privilege of making the initial announcement, but only after the find has been verified. In the age of Twitter, the initial confidentiality of such an epochal news story can't be guaranteed, and a SETI rep notes that whoever first leaked the info would indeed be "an instant international celebrity, never again to have a moment's peace." One of the new ideas SETI is considering is to determine a single point of info for public release, a "clearinghouse" as opposed to a "censor." (However, if the government should forbid dissemination of any major SETI discovery by the group, "this discussion takes a completely different track," said a SETI rep.) – SEEKER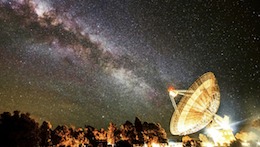 Fungal diseases are threatening to wipe out the total global crop of Cavendish bananas. The bright yellow Cavendish variety is the type of banana most familiar in North America and Europe. The variety was developed to replace the Gros Michel ("Big Mike") breed after it was itself mostly wiped out by a fungal infestation in the 1970s. And now the Cavendish is threatened especially by a disease called Black Sigatoka, which attacks plant leaves and instigates cell death, which lessens production and quality. Consumers are encouraged to buy other types of banana if possible. According to many banana experts, the Cavendish is towards the blander end of the taste scale. – TREEHUGGER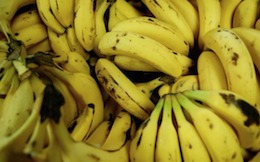 How likely are you to recommend Inside Daily Brief to a friend or colleague?

 
MORE FROM INSIDE
Did we get anything wrong or miss a story? We realize that many of our readers are smarter and more informed than we are – so please hit reply and let us know when we miss something!
Also, don't forget to vote on which newsletter we launch next!
Did you know we're crowdfunding the cost of an investigative journalist for the Inside Daily Brief? Check out our Patreon campaign to see the perks at various levels. And, many thanks to the following patrons for being above the $75/month level, which includes a link in every issue of the IDB:
Love That Pet – Weedmaps – This Week in Startups – ReadThisThing
CLICK ROULETTE
"It's Gumby, dammit!"