|
Following reports of the U.S. halting rifle sales to the Philippines, President Rodrigo Duterte has suggested that his country could turn to Russia for weapons. "[I] remember what the Russian diplomat said: Come to Russia, we all have here anything you need," Duterte said. This comes after Reuters reported yesterday that the U.S. State Department stopped a sale of 26,000 assault weapons to the Philippines' national police. The U.S. is supposedly concerned about human rights violations in the country, but State Department Spokesman John Kirby has not commented on the arms deal due to federal regulations. – CNN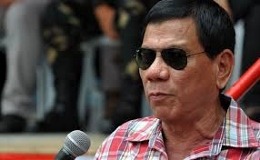 The Chicago Cubs have come back to tie the World Series and force a Game 7 following their 9-3 victory over the Cleveland Indians last night. The Cubs have not won a World Series since 1908. Last night, they scored three runs at the top of the first inning, which helped them gain an edge on the Indians early. The final game's starting pitchers will be Kyle Hendricks for the Cubs and Corey Kluber for the Indians. Game 7 will start at 8 p.m. ET in Cleveland. – NPR
Two police officers in the area of Des Moines, Iowa, were fatally shot while sitting in their squad cars this morning. "The shootings appear to have been ambush-style attacks," police spokesman Paul Parizek. One shooting occurred in Des Moines proper, while the other happened in Urbandale, a suburb outside of Des Moines. The authorities have apprehended the suspect, 46-year-old Scott Michael Greene. This story is developing. – NPR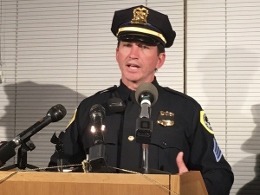 NASA has revealed a laser-based "nose" that can detect the organic molecules required for life. It will be used in future missions to Mars and the rest of the solar system. "NASA has never used it before for planetary ground level exploration," said Branimir Blagojevic, a technologist with NASA. "If the bio-signatures are there, [they] could be detected in the dust." There is no official use date set for the "nose." – WAPO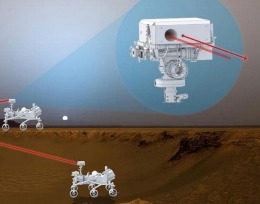 The FBI has stated that the release of documents related to former President Bill Clinton's pardon of Marc Rich was a "standard procedure." On his last day in office about 16 years ago, Clinton pardoned Rich, a former hedge fund manager who had been indicted on counts including tax evasion and racketeering. Hillary Clinton's campaign immediately questioned the timing of the move by the FBI, but federal officials claim the documents were requested several times. "By law, Freedom of Information Act materials that have been requested three or more times are posted electronically to the FBI's public reading room shortly after they are processed," the FBI said in a statement. – NPR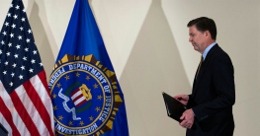 A senior Russian diplomat is urging the next U.S. president to work with Russia to end the war in Syria and prevent escalation. Alexei Borodavkin, who has represented Russia at Syria peace talks, added that Russian President Vladimir Putin wants a hold on the Aleppo bombing that lasts for more than 2 weeks. "I hope there will be no undesirable gap in the efforts to re-establish peace during the transitional period in the United States," Borodavkin said. – BLOOMBERG
A new report suggests that MH370, the Malaysian airplane that disappeared in 2014, was not in landing position when it went down. This comes from the Australian Transport Safety Bureau, which analyzed two recovered wing flaps thought to be from MH370. "You can draw your own conclusions as to whether that means someone was in control or not," said Peter Foley, the ATSB's search director. – BBC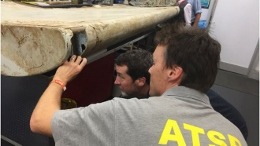 The media is continuing to speculate on the state of Ri Sol-ju, Kim Jong-un's wife, who has not been seen in public for seven months. She was introduced as the First Lady of North Korea back in 2012. Ri was last spotted on a tour of a commercial district and health complex in Pyongyang in March, according to South Korean media. Some believe she has either fallen out of favor or is pregnant. Others believe she has not been out in public because she is being closely guarded. – IND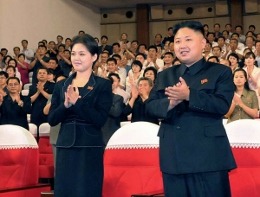 Donald Trump is reminding early voters that they can still change their choice ahead of the Nov. 8 election in some states. He tweeted about the option and promoted it at an event in Wisconsin last night. Early or absentee voters in Wisconsin can cast a ballot up to three times, canceling out their previous ones. Minnesota, Michigan, Pennsylvania, New York, Connecticut and Mississippi have similar laws. – POL
Do you think early voters should be able to cancel out their previous ballots? Why or why not? Hit REPLY and let us know your thoughts.
Mel Gibson has revealed that the sequel to "The Passion of the Christ" is "about three years off" because it tackles "a big subject." Titled "Resurrection," Gibson shared details on the film while speaking to Stephen Colbert on "The Late Show." "It's more than a single event, it's an amazing event," the filmmaker revealed. "And to underpin that with the things around it is really the story." Gibson has hinted that Randall Wallace, the writer of the original film, could direct the sequel. – EW
In an interview for ABC's Nightline, rapper Lil Wayne said he does not feel connected to the Black Lives Matter movement, causing a stir on social media. "I don't feel connected to a d**mn thing that ain't got nothin' to do with me," Wayne told reporter Lindsey Davis. A few months ago, the rapper made headlines when he said there is "no such thing as racism" while speaking on FOX Sports 1's "Undisputed" show. – BB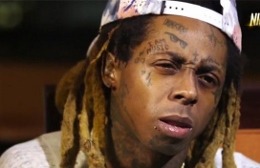 LON'S CORNER
By design, the Inside editorial team spends a lot of time thinking about the smaller details of what we write. In many companies like ours, that generate a lot of content each day, writers are tasked with not just researching and composing posts or updates, but also promoting them on social media, following up about them with bloggers, worrying about how to best optimize them for search, even interacting with sponsors or other invested third parties.
Inside has been organized to allow the writers and editors to focus exclusively on the actual writing, and engaging with readers. This gives us more freedom to spend time looking for fascinating topics to cover, and to scrutinize the work that we're doing, right down to word choice. We think (hope?) this makes for a more compelling read. But close reading everything we produce can also be a bit overwhelming, the textbook example of that old cliche, "to fall down a rabbit hole."
One quick, recent example: The other day, we wrote an update about a group known as The Oath Keepers, who have vowed to patrol polling places on Election Day. We referred in our update to the Oath Keepers as a "militant" organization.
One reader, John, wrote in to ask how we had arrived at that exact word, and whether we felt it was the most appropriate for the situation.
Now, to be fair, the word "militant" did appear as a descriptor of the Oath Keepers in BuzzFeed, the source to which we were linking. So that's one compelling reason to use the word right there.
But our reasoning does go a bit deeper. As I wrote back to John, in order to be accurate, we needed our description of the Oath Keepers to capture a few things about them:
- They are a militia
- Many members are armed while publicly representing the group
- They have vowed to "defend the Constitution against all enemies, foreign and domestic."
We needed a word that captured the aggressiveness of the group, but most importantly, a word that was not opinionated or pejorative, and didn't connote any kind of personal emotions - positive or negative - towards the group.
"Militant" seemed the best answer, conveying the Oath Keepers' assertive insistence on their point of view, but without the negative connotations of an alternative like, say, "radical."
Obviously, we reserve this level of consideration for the most sensitive or complex topics. If we spent this much time mulling over every adjective in the newsletter, we'd barely get half of one out per day. But it is an illuminating example of how much thought it's POSSIBLE to put into our use of language, and how small changes in an update can significantly alter its meaning.
– @lons 
#WCW – Woman Crush Wednesday
On Wednesdays, we deliver our version of #WCW – a woman who has made great strides and created a positive impact on the world around us.
This week's #WCW is...Kerry Egan.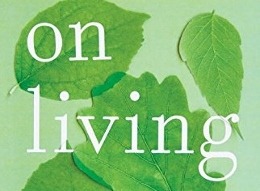 We usually don't think about death or dying until we're forced to confront it in our own lives. Kerry Egan has dedicated her career to end-of-life care, which requires her to address it almost daily.
Egan, a graduate of Harvard Divinity School, has worked as a hospice chaplain and a hospital chaplain. Now, she has a new memoir titled, "On Living," which positions death as an ongoing reminder to take advantage of life each day.
"I'm constantly reminded of the strength of the human soul," Egan told NPR's Terry Gross, discussing her daily work. "I'm constantly reminded of how much love people have for each other, and the love that's all around us that we just don't necessarily take a moment to see."
But Egan doesn't hide the difficulty of her job. She notes that her work requires her to have a "spiritual presence" to prevent the emotions of hospice care from overtaking her. Staying present, rather than looking at the past or future, helps Egan stay strong. Furthermore, it helps her calm her patients.
"The job is you need to keep it together so that the other person can sort of fall apart and then you're modeling for them what it looks like to come back to a place of peace," Egan explains.
And as for death itself, she acknowledges its sadness. However, Egan says her job has helped her understand what it truly means to be on the opposite end of the spectrum.
"I think a lot of people go around happy and they don't even know they're happy," she said. "It's such a joy to be aware of it."
MORE FROM INSIDE
Did we get anything wrong or miss a story? We realize that many of our readers are smarter and more informed than we are – so please hit reply and let us know when we miss something!
Also, don't forget to vote on which newsletter we launch next!
Did you know we're crowdfunding the cost of an investigative journalist for the Inside Daily Brief? Check out our Patreon campaign to see the perks at various levels. And, many thanks to the following patrons for being above the $75/month level, which includes a link in every issue of the IDB:
Love That Pet – Weedmaps – This Week in Startups – ReadThisThing
How likely are you to recommend Inside Daily Brief to a friend or colleague?

 
CLICK ROULETTE
The newsletter you know and love