|
Following the arrest of leaders from Turkey's pro-Kurdish opposition party, a car bomb went off and killed eight people in Diyarbakir today. At least 100 others were injured in the blast. Selahattin Demirtas and Figen Yuksekdag of the People's Democracy party were arrested under accusations of spreading propaganda for militants combating the Turkish state. The government claims that those who were detained had failed to respond to a summons for questioning. "They did not respect the law," said Justice Minister Bekir Bozdag. – BBC
The Iraqi military claims that six areas of Mosul have been taken back from ISIS. The neighborhoods of Malayeen, Samah, Khadra, Karkukli, Quds and Karama are now under their control, according to a statement from the Iraq army. Iraq flags have been raised over buildings in those communities. The campaign to retake Mosul from ISIS began two weeks ago. – ALJ
Two songs from "The Hamilton Mixtape" have been released, and an official release date for the mixtape has been set for Dec. 2. This comes one day after creator Lin-Manuel Miranda revealed its track list, consisting of original music and cover songs from "Hamilton." Kelly Clarkson's "It's Quiet Uptown" and The Roots' "My Shot (Rise Up Remix)" featuring Busta Rhymes, Joell Ortiz, and Nate Ruess are now available for streaming. "You can expect [Mixtape] to be as musically dynamic and to include as wide a range of inspirations as the [show]," said Tariq "Black Thought" Trotter of The Roots, who helped produce the upcoming mixtape. – EW
Are you looking forward to the mixtape? Who are you most excited to hear? Who would you have liked to seen on the track list? Hit REPLY and let us know your thoughts.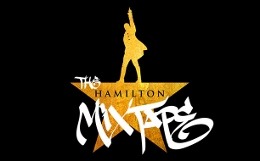 The U.S. jobless rate fell 4.9 percent in October 2016, according to a new report from the Bureau of Labor Statistics. Wage gains also rose, with average hourly earnings increasing 0.4 percent from last month to $25.92. "The wage growth is something they've been [looking] forward to for a long time," said Dan North, chief economist at Euler Hermes North America. – CNBC
Three infants were among the refugees who died in shipwrecks off the coast of Libya earlier this week. Carlotta Sami, a spokesperson for the UN Refugee Agency, confirmed yesterday that at least 239 people died in the incidents. A total of 31 survivors made it to the shore of an Italian island, and two of them said their boats overturned at sea. Rescuers who traveled out into the waters found one overcrowded boat with 100 passengers who were already dead. – IND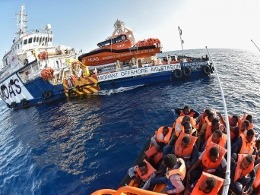 In a nationally televised address, South Korean President Park Geun-hye apologized for the controversy surrounding her reliance on a confidante with links to a supposed cult. Local media reports that Park frequently turned to Choi Soon-sil, a spiritual advisor, for advice on everything from speeches to her wardrobe. "I blame myself for everything," said Park, who appeared to be on the brink of tears. "This is all my fault, and I take full responsibility." Park also said she would undergo an investigation if necessary. – WAPO
China's Dalian Wanda Group has purchased Dick Clark Productions for about $1 billion. The deal marks the first time the Chinese company has entered the television business. Dick Clark Productions is responsible for award shows, including the Golden Globes. "We are excited to partner with such an iconic company and look forward to supporting the management team," said Xiaoma Lu, CEO of Wanda. – THR
CBS News is reporting that the U.S. has received a potential terror threat for next Monday, the day before the U.S. presidential election. U.S. intelligence has reportedly informed joint terrorism task forces of warnings that al-Qaeda could be planning attacks in three different states. New York, Texas, and Virginia are believed to be potential targets, though none have been confirmed. U.S. authorities have yet to openly confirm the threat and its credibility. – CBS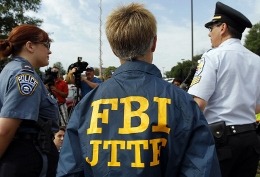 British Prime Minister Theresa May has told European leaders that March 2017 is still her deadline for Brexit. Yesterday, a High Court ruled that she must get consent from Parliament before executing Article 50, which would begin the process of Britain's departure from the European Union. In a statement from Downing Street, May reportedly told German Chancellor Angela Merkel and European Commission President Jean-Claude Juncker that the "government's planned timetable for notification of Article 50 remains unchanged." – AFP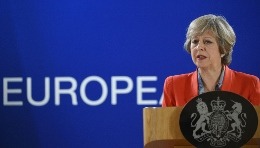 A woman who has been missing since August was found chained up in a storage container in South Carolina yesterday. Kala Brown, 30, was last heard from on Aug. 31. Her boyfriend, Charles Carver, also went missing around the same time. Todd Christopher Kohlhepp, a 45-year-old registered sex offender, was arrested in connection with Brown's disappearance. However, police are still searching for other suspects in the case, and Carver has not been found. – USAT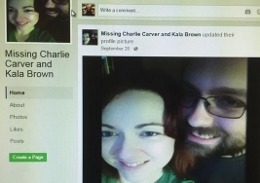 A new report suggests that the Ebola virus learned how to mutate early during the 2013-2016 West African epidemic. In turn, the virus may have been able to infect humans more easily. "It had never been seen before and it persisted," saidJeremy Luban of the University of Massachusetts Medical School, who helped discover the mutation. By the time the epidemic wound down earlier this year, more than 28,000 people had been infected and 11,000 died. – NBC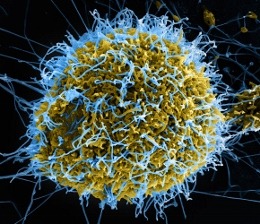 An inside source claims that Michael De Luca and Jennifer Todd may soon become the official producers of the 2017 Oscars. Last year, Todd ("Alice in Wonderland") and De Luca ("The Social Network") were reportedly vying for the position, but the job ultimately went to Reginald Hudlin and David Hill. In 2015, the Academy made its decision on its producers in September, meaning this year's decision will be late in comparison. – DEADLINE
BULLETPROOF RECOMMENDATIONS
"Doctor Strange" suffers from the same basic problems as most of the Marvel Studios origin films. It's trying to set up so much backstory and so many new characters, you don't really have time to get to know anyone, or emotionally connect. Despite the casting of the brilliant Mads Mikkelsen, who played such memorable heavies in "Casino Royale" and TV's "Hannibal," the villain Kaecilius has seemingly no personality or tangible motivation. Many of the attempts at comedy fall kind of flat.
But the movie is such a visual delight, I honestly found it hard to care, or even focus on the downside for more than a moment or two at a pass.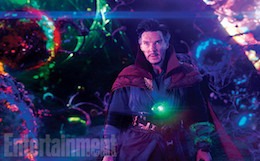 What director Scott Derrickson and team have created is not just the best-looking Marvel movie ever, but maybe the best looking comic book movie ever, and certainly the first to capture the more outlandish, psychedelic aesthetic of comics like "Doctor Strange."
It's hard to believe we live in an era when technology allows artists to recreate a Steve Ditko panel like this and place a living human actor inside of it, but we do!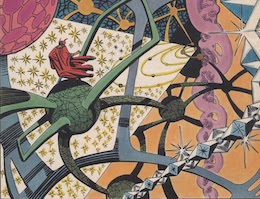 At its best, "Doctor Strange" is a feat of purely visual, cinematic storytelling, remaking familiar sequences (martial arts training! a chase through New York streets!) in a way that's invigorating and exciting and, yes, trippy. See it on the biggest screen possible.
- @Lons
INVESTIGATIVE SPOTLIGHT
"It feels like they're holding my kid ransom," parent Tiffany Carra told NBC News' Ben Popken.
Carra's six-year-old son, Dorian, was diagnosed with type-1 diabetes four years ago. The disease will require him to use insulin every day for the rest of his life. The Carras were managing at first, but their health insurance company recently switched to cover a different brand of insulin – one that isn't available in the doses Dorian needs. Now, they have to pay for a more expensive brand to specifically meet his treatment requirements. In total, it is costing the family $1,880 a year for insulin and necessary supplies.
However, the Carras are not alone. Their situation is reflective of many who live with type-1 diabetes and require insulin, as well as the financial realities of treatment.
"Prices are set by the pharmaceutical companies at whatever the market will bear," Dr. Kesselheim, associate professor of medicine at Brigham and Women's Hospital, told NBC News.
For example, Eli Lilly raised the average wholesale price of Humalog, an insulin treatment, back in 2013. Novo Nordisk followed by increasing the price of its competing insulin, Novolog.
"Every cost increase by a drug company makes it that much harder for patients to access the treatments they need," David Merritt, a spokesman for America's Health Insurance Plans, told NBC News. "We need to solve this pricing crisis now."
[1,450 words]
THE WEEKEND DRINK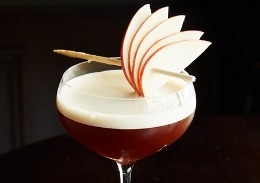 This cocktail has a dash of maple syrup, apple cider, and Luxardo Amaro Abano for those chilly fall evenings.
MORE FROM INSIDE
Did we get anything wrong or miss a story? We realize that many of our readers are smarter and more informed than we are – so please hit reply and let us know when we miss something!
Also, don't forget to vote on which newsletter we launch next!
Did you know we're crowdfunding the cost of an investigative journalist for the Inside Daily Brief? Check out our Patreon campaign to see the perks at various levels. And, many thanks to the following patrons for being above the $75/month level, which includes a link in every issue of the IDB:
Love That Pet – Weedmaps – This Week in Startups – ReadThisThing
How likely are you to recommend Inside Daily Brief to a friend or colleague?

 
CLICK ROULETTE
Smooth sailing into the weekend