|
Actress Florence Henderson, best known for her portrayal of Carol Brady on "The Brady Bunch," died on Thursday at age 82. According to Henderson's family, the cause of death was heart failure. The actress - who started her career as a soprano in stage musicals - had been featured on Monday's edition of ABC's "Dancing with the Stars" in support of her former "Brady Bunch" co-star, Maureen McCormick. Henderson herself was featured as a contestant on the show in 2010, and had remained a familiar presence in pop culture, often playing up her "perfect TV mom" persona. – NYT
Several large malls, including Minnesota's Mall of America, shut down for the Thanksgiving holiday, resulting in larger-the-usual Black Friday crowds. All but three of Mall of America's 520 stores opened simultaneously at 5 am this morning to large crowds, also encouraged by "doorbuster" giveaways and promotions. The same strategy was also employed by large Fayette Mall in Lexington, Kentucky, and the 70 additional shopping centers owned by CBL & Associates. The tactic appears to have paid off, both encouraging more Black Friday shoppers and allowing employees to enjoy the Thanksgiving holiday with their families. (So-called "anchor" stores, such as Macy's and J.C. Penney, continued opening on Thanksgiving as usual.) – CNBC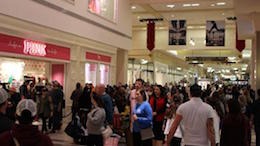 34-year-old Sherri Papini of Northern California has been located three weeks after apparently being abducted during a late-morning jog. Papini was spotted by a motorist on a rural road in California's Yolo County at about 4:30 am on Thursday, still wearing restraints. It's believed that she was intentionally released by her captors, though more details about the motive behind the apparent kidnapping were still under investigation. A GoFundMe page which had been set up to help Papini's family locate her raised nearly $50,000 since she went missing. – WAPO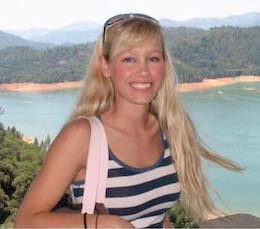 A Special Operations Forces member was killed by an improvised explosive device on Thursday, becoming the first US military combat death in the Syrian campaign against ISIS. More than 300 members of the US Special Operations Forces are on the ground in Syria, with the goal of recruiting and training Kurdish and Arab fighters, and helping them retake the city of Raqqa. Defense Secretary Ashton Carter called the service member's death "a painful reminder of the dangers our men and women in uniform face around the world to keep us safe." The region in which the service member was killed, known as Ayn Issa, sits between Raqqa and the Turkish border, and has been strategically important to Syrian Kurds, ISIS and various local tribes during the conflict. – NYT
Reddit CEO Steve Huffman admitted that he has anonymously edited the site, changing insults directed at him to instead confront moderators of the popular Donald Trump subreddit, r/the_donald. Huffman made the comments after his behavior was noticed by members of r/the_donald, explaining that "as the CEO, I shouldn't play such games" and vowing not to repeat the behavior. Huffman had come under fire from r/the_donald members after Reddit banned another community that had grown up around discussion of the so-called "Pizzagate" conspiracy, linking Hillary Clinton and her campaign chairman John Podesta to a pedophile ring. He had altered comments reading "f*ck u/spez," referring to his own username, re-targeting the insults at moderators of r/the_donald. – VERGE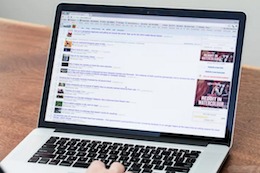 A federal judge has declared Dylann Roof, the 22-year-old accused of murdering nine worshippers at a South Carolina church last year, competent to stand trial on hate crime charges. The two-day competency hearing, which was closed to the public, concluded that Roof has "a rational as well as factual understanding of the proceedings against him" after his team raised the issue that he might not be "mentally able" to assist with his defense. Roof faces the death penalty in the federal case, as well as separate murder charges brought by the state of South Carolina. Jury selection for Roof's federal trial resumes on Monday. – NPR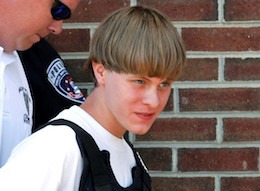 A collapsed platform at a power plant in eastern China killed 74 people on Thursday. Authorities believe a crane, which had been working on a cooling tower at the plant, collapsed, causing the entire platform to give way as a shift change was in progress. The company in charge of the plant, Jiangxi Ganneng Co., apparently had been undergoing a campaign to speed up construction and take advantage of recent "fine weather." China's chief safety inspector is on site in Fengcheng to oversee the investigation, according to state media. – REUTERS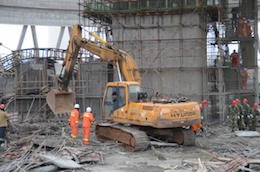 Some evolutionary biologists argue that the study of Darwinism needs a modern paradigm shift, called Extended Evolutionary Synthesis, but others remain skeptical. Quanta Magazine unpacks a meeting on the subject recently held at London's Royal Society. Many scholars and researchers argue that the so-called "Modern Synthesis," a framework for understanding Darwin's principles first laid out by Julian Huxley in 1942, has become outdated, and doesn't take into account recent discoveries in fields like genetics. (For example, some scientists believe it is not only genes themselves, but a molecular process known a methylation, and even environmental conditions, that can guide natural selection.) Others at the meeting argued that Modern Synthesis has its basis in hard data, while the Extended Evolutionary Synthesis model is rooted in an emotional, not a scientific, appeal. – QUANTA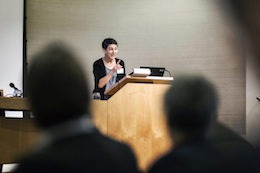 A successful basketball shot made from the top of a massive dam in Switzerland set a new Guinness World Record. Derek Herron of the Australian YouTube channel How Ridiculous made the shot from the top of the 533 foot Mauvoisin Dam in Valais, setting the record for Greatest Height From Which a Basketball is Shot. It was only his third attempt. The "How Ridiculous" team first set the record back in 2011 with a 219 foot shot, only to be eclipsed by the American YouTube channel, Dude Perfect. – TELEGRAPH
HOLIDAY MOVIE REPORT
"NOCTURNAL ANIMALS"
The new drama from designer/filmmaker Tom Ford is only playing in selected theaters so far, but it'll go wider over the next few weeks, and you should absolutely keep your eye out for it. I hesitate to reveal too much, but it's a very dark and twisty thriller about love and revenge that's really stuck with me in the few weeks since I caught a screening.
The non-spoiler-y version: Amy Adams plays a gallery owner who receives a manuscript in the mail from an ex-husband (Jake Gyllenhaal) she hasn't seen in many years. We cut back-and-forth between her life as she reads the novel, and the novel's story itself, a violent, troubling story about a family being tormented on a lonely stretch of road by three cruel strangers.
The two stories aren't directly connected, and this isn't so much a film about SHOCKING REVEALS or narrative trickery, although it sometimes seems like it's going to be. Instead, we come to understand what this story means to Edward, its author, and why he has chosen to send it in the mail to his ex-wife, and the results are, in their own way, quietly devastating. I'm far more eager to see it for a second time than I would have expected, especially considering the occasionally grim tone. Also, Michael Shannon has a supporting role as a grizzled cop and owns every scene in which he appears. It's an intensely charismatic, subtle turn that confirms him as one of the best character actors of the present moment.
"BAD SANTA 2"
Billy Bob Thornton is very good in these "Bad Santa" movies. Honestly, he might be a little TOO good in them. If drunk, sad, angry Willie Soke were just a bumbling cartoon, it might be easy to laugh off his antics. But Thornton makes Soke's pain feel so real, and his utterly desperate, pathetic outlook so natural and lived in, it's hard not to feel bad for him. We should be laughing along with Willie, or at least, at his extremely selfish, inappropriate behavior. Instead, I found myself wanting to get him a blanket and some cocoa, and tell him it's all going to be okay. An angry suicidal Santa could be funny, but not a SELF-AWARE angry, suicidal Santa. That's just awful. No one wants that.
The original 2003 "Bad Santa" wasn't perfect, but it did have director Terry Zwigoff on-hand, a master at balancing cringe and comedy. (He also made the stellar graphic novel adaptation "Ghost World" and one of the greatest '90s documentaries, "Crumb.") He brought a lot of Willie's humanity out in that movie, making it more than just a "shock value" Christmas movie with sex jokes and F-bombs. If anything, "Bad Santa 2" goes way too far the other way, dialing down the comedy and turning up the heartfelt emotional beats, fixating WAY too much on Willie's tear-jerker backstory.
Much of the time, it doesn't really even feel like the movie is TRYING to be a comedy. Comic relief scenes are often left to the supporting cast, including Jenny Zigrino as a horny security guard and Brett Kelly returning as the dim-witted Thurman Merman, while Thornton mopes around, gets drunk and ruminates on his crummy childhood. The opening scene finds Willie, in voice-over, talking about how the happy ending from the first "Bad Santa" was all BS and nothing lasts and life is misery, before urinating on a picture of his once-happy family. NOTHING about this sets you up to start laughing. It's not bleakly funny. It's just bleak.
Adding Kathy Bates to the cast as Willie's ex-con mom was genius casting - she's more than up to the task of playing a mean, cantankerous matriarch. But the jokes just aren't good enough to overcome seeing these two great actors really invest in this broken, dysfunctional family dynamic. A few less chipper music cues and a more downbeat credits sequence, and you could easily transform this into an indie about the horrors of addiction and cyclical poverty.
MORE FROM INSIDE
Did we get anything wrong or miss a story? We realize that many of our readers are smarter and more informed than we are – so please hit reply and let us know when we miss something!
Check out this week's newsletter of the week: Inside Streaming
Did you know we're crowdfunding the cost of an investigative journalist for the Inside Daily Brief? Check out our Patreon campaign to see the perks at various levels.
And, many thanks to the following patrons for being above the $75/month level, which includes a link in every issue of the IDB:
Love That Pet – Weedmaps – This Week in Startups – Retail Tech Podcast – ReadThisThing
How likely are you to recommend Inside Daily Brief to a friend or colleague?

 
CLICK ROULETTE
Almost too much good stuff for one newsletter. Almost.