|
Fidel Castro, the intensely divisive former Cuban revolutionary leader who held on to power for 47 years, has died at the age of 90. Castro's death was announced by his brother Raul, Cuba's current president who took over in 2008 when Fidel resigned permanently. Reaction to Castro's death have been both joyous and mournful. Many retain the image of Castro the intellectual revolutionary with a notable passion for his country, while others point to Castro's long, despotic period of rule as a dark era for the nation. President Obama reopened diplomacy with Cuba in 2015, and recently visited the country. President-elect Trump tweeted "Fidel Castro is Dead!" and later condemned him as a "brutal dictator." – MIAMI HERALD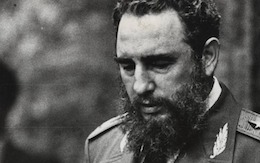 The Hillary Clinton campaign said today it will bolster Green Party candidate Jill Stein's efforts towards election recounts in several states. Stein has already raised millions for a recount in Wisconsin, with Green Party officials saying they wanted a "reconciliation of paper records" on the state's vote. Stein is also pursuing recounts in Pennsylvania and Michigan. All combined, President-elect Trump's margin for victory in all three of those states amounts to 107,000 votes. At the same time that the Clinton campaign put its support behind Stein's recount plan, campaign counsel Marc Elias said their investigation into potential Russian hacking of voting systems has not turned up any evidence of malfeasance. – CNN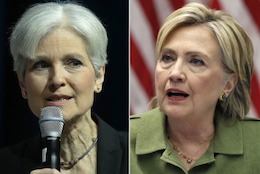 The U.S. Army Corps of Engineers notified leaders of the Standing Rock Sioux tribe in North Dakota that protesters must vacate their large camp near the Cannonball River by December 5th or face arrest. The Standing Rock Sioux and their allies are protesting the development of the Dakota Access Pipeline, which will be built under the Missouri River, and which the tribe says puts them at risk for water contamination and oil spills. The notification from the Corps of Engineers came five days after violence broke out as protesters tried to proceed north on Highway 1806. Col. John Henderson of the Corps said that the notice to vacate the campsite "is necessary to protect the general public from... violent confrontation between protesters and law enforcement officials." Standing Rock Sioux Tribal Chairman Cave Archambault II said, in his own statement, that the tribe's commitment to protecting their water is "stronger than ever." – LAT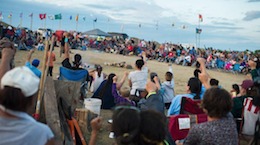 The Secret Service is weighing a plan to rent one floor of Trump Tower to stand in as a 24-7 command post designed to protect President-elect Trump and his family. The plan would see the U.S. Secret Service, in an unprecedented move, renting space from the President-elect in order to protect him. The move may be necessary in light of the fact that Trump's wife Melania and son Barron will be staying behind in New York City through the Spring. – GOTHAMIST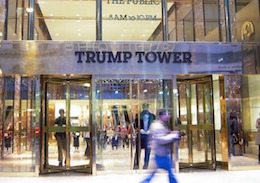 Tropical Storm Otto has killed nine and displaced at least six-thousand in Costa Rica. Otto, downgraded from its earlier hurricane status, also is responsible for at least four deaths in Panama, as well as major evacuations in Nicaragua. The storm is expected to continue to weaken as it moves west-southwest. – CNN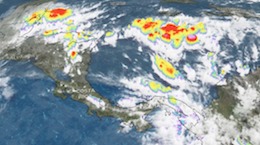 Friday was another record-breaking day for online Black Friday shopping. Adobe Digital Insights, who have been keeping tabs on holiday e-commerce, report that $3.34 billion was spent online yesterday, representing a 21.6% year-over-year growth for online sales. And mobile sales, from smart phones or tablets, accounted for 40% of that. Expectations at Adobe remain that Cyber Monday will top Black Friday "and become the largest online sales day in history." – TECH CRUNCH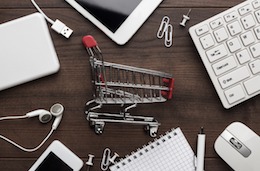 A new study out of Budapest suggests that dogs are capable of a form of episodic memory, meaning they can draw on personal experiences, as opposed to relying simply on learned associations. For the study, dogs were asked to copy a "trick" that a human had just displayed for them, such as hopping on a chair or touching an umbrella. At the unexpected command of "do it," the dogs were able to replicate what they had seen the human do. The dogs seemed able to access these personal memories from a time span of one minute to about an hour earlier, after which point their memory seemed to falter. – SCIENCE NEWS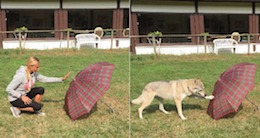 HOLIDAY HOURS
We'll be back Monday morning to resume regular IDB emails. Everyone out there enjoy the rest of your holiday weekend! And thanks for reading!
MORE FROM INSIDE
Did we get anything wrong or miss a story? We realize that many of our readers are smarter and more informed than we are – so please hit reply and let us know when we miss something!
Check out this week's newsletter of the week: Inside Streaming
Did you know we're crowdfunding the cost of an investigative journalist for the Inside Daily Brief? Check out our Patreon campaign to see the perks at various levels.
And, many thanks to the following patrons for being above the $75/month level, which includes a link in every issue of the IDB:
Love That Pet – Weedmaps – This Week in Startups – Retail Tech Podcast – ReadThisThing
How likely are you to recommend Inside Daily Brief to a friend or colleague?