|
1. A DJI executive emphasized the company's commitment to data privacy after the U.S. Interior Department grounded its fleet of drones, many of which are made by the manufacturer. DJI drones don't share flight routes, pictures, or data "unless the pilot actively chooses to do so," said Barbara Stelzner, DJI director for marketing and corporate communication, during this week's Commercial UAV Show in London. The company provides password data encryption and allows pilots to operate drones through its app without an internet connection, she added. The Interior Department grounded its entire fleet of drones last month, saying they pose a national security risk because they were developed by Chinese manufacturers. Department leaders expressed concerns that the drones could transmit video and other data about sensitive U.S. infrastructure back to Beijing; they remain grounded while the department undergoes an inspection of their security risks. - COMMERCIAL DRONE PROFESSIONAL
2. Work is now complete on the most advanced drone testing corridor in the U.S., which is located in central New York, according to the state's governor. The 50-mile stretch from Syracuse to the Mohawk Valley will serve as a testing ground for drones in real-world settings, including flights beyond the pilot's visual line of sight, according to New York Gov. Andrew Cuomo, who announced its completion on Tuesday. The corridor is "one of only six or seven places in the country" where you can test drones under these conditions, he said, noting that it will draw more tech and manufacturing industries to the area. The corridor has been in the works since 2016 and received a $30 million investment from the state. - CNY CENTRAL
3. Three U.S. senators introduced a bill that would restrict drone flights above stadiums during all events, not just sports games. Currently, the FAA can only issue temporary flight restrictions during sporting events like NFL and MLB games. The Stadiums Operating under New Guidance, or SONG Act, would expand that to include all events, such as concerts, according to its creators Sens. Marsha Blackburn, R-Tenn., Ed Markey, D-Mass., and Lamar Alexander, R-Tenn. "When a music concert is held in the very same stadium, often with the same size or a bigger crowd, the air space cannot be secured by a [temporary flight restriction]," Blackburn said. The goal is to enhance public safety, she noted. - NEXTGOV
4. UPS successfully delivered CVS prescriptions to a private home and to a retirement center, marking the first revenue-generating deliveries for the chain. UPS completed the maiden commercial delivery of its Flight Forward program earlier this month in Cary, North Carolina, under a program approved by the FAA. The drones, hovering about 20 feet above the ground, delivered packages about the size of small shoeboxes in autonomous flights powered by Matternet's M2 drone system. CVS Pharmacy President Kevin Hourican said the company sees the potential for making drone deliveries in rural communities, where some residents don't have easy access to its stores. - REUTERS
5. A drone video of a BMX bike rider performing stunts in Lisbon, Portugal, won top honors at this year's Peugeot drone film festival. The French car manufacturer chose Portuguese filmmaker Bernardo Bacalhau's film "Calçada Portuguesa" over 800 entries from more than 20 different countries. You can watch the video here. - DRONE LIFE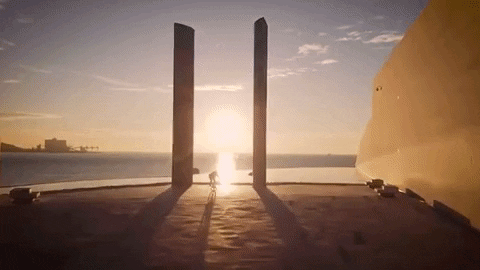 6. The drone company Iris Automation completed its first FAA-approved blind drone flight over Kansas. The company developed an onboard collision-avoidance system called Casia that can navigate the skies without a pilot. The recent long-distance flight over Kansas occurred "beyond the visual line of sight" and used only the Casia system, marking the first time a drone flight didn't use a ground-based radar or visual observer, as typically required by the FAA. The fixed-wing drone inspected power lines for the utility company Evergy and involved partners from Kansas State Polytechnic. - COMMERCIAL DRONE PROFESSIONAL
7. Silicon Valley-based DroneDeploy is opening an office in Australia after a $35 million (U.S.) funding round. The Series D was led by Bessemer Venture Partners and AirTree Ventures, which typically only backs Australian and New Zealand founders but saw significant growth potential in the U.S. firm, partner James Cameron said. DroneDeploy's software lets users map and analyze their drone footage via its app, with a focus on natural disasters. During the cleanup of California's Paradise Fire, for example, the software mapped over 500 drone flights across 16,000 acres, allowing public safety agencies to see the extent of the damage. Details about the future office's location and size are not available yet. - SMH
8. Germany-based drone startup Volocopter partnered with John Deere on a new commercial crop-dusting drone. The VoloDrone, which is equipped with a John Deere crop protection sprayer, can cover large swathes of land, according to its creators. It has 18 rotors and has an electric drive powered by exchangeable lithium-ion batteries, with a 30-minute charge on each battery. According to the companies, the drone system can maneuver through difficult topography dispersing crop protection agents, sowing seeds, or controlling frost. - INTERESTING ENGINEERING
9. San Francisco-based DroneDeploy raised $35 million, which will help it expand internationally and further develop its drone mapping and analytics platform, according to CEO Mike Winn. The Series D was led by Bessemer Venture Partners, with participation from Energize Ventures, AirTree, Emergence Capital, Scale Venture Partners, and Uncork Capital. The company developed a mobile app that helps drone operators automate flights, as well as create custom interactive maps and 3D models, in industries like mining and construction. - VENTURE BEAT
10. VIDEO OF THE WEEK: Professional racing drone pilot Shaggy FPV spent three weeks traveling in the cool areas of Aurland and Jostedalsbreen in Norway. Luckily for us, he brought his drone along and captured some amazing shots of the glacier-covered landscape. We hope you enjoy!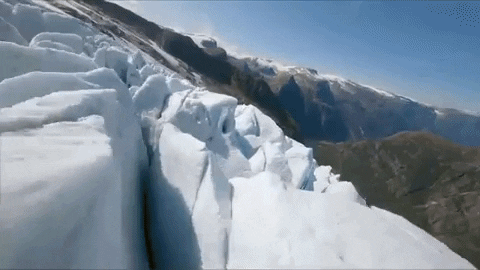 Written and curated by Beth Duckett in Orange County. Beth is a former reporter for The Arizona Republic who has written for USA Today, Get Out magazine and other publications. Follow her tweets about breaking news and other topics in southern California here.
Editor: Kim Lyons (Pittsburgh-based journalist and managing editor at Inside).