Anglers using drones to drop bait
Subscribe to Inside Drones
---
Click here to see all the stories on this newsletter issue.
|
6. More anglers are using drones to precision-drop their bait in locations with the best fish, according to The Wall Street Journal. This type of drone fishing is legal in both Australia and the U.S., which both allow the practice as long as the pilot follows local flight rules and register their drones. The UAVS are ferry baited with a fishing line from the angler's reel away from shore "and then lower the hook to where the best tuna, mackerel and snapper are said to lurk," according to the Journal. If all goes as planned, "the drone releases the line, and the fisherman reels in the catch when a fish bites." - WSJ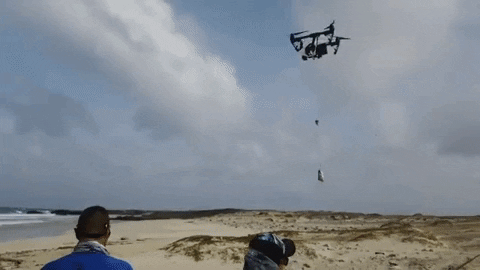 Copyright © 2021 Inside.com, All rights reserved.

Our mailing address is:
Inside.com
767 Bryant St. #203
San Francisco, CA 94107



Did someone forward this email to you?

You received this email because you subscribed to Inside Drones. Click here to list or .