|
Dear Readers,
Happy Monday! With Skye on vacation this week, I'll be publishing Inside Podcasting today and Wednesday of this week. But don't worry: Skye will be back in your inboxes in December (!!). In the meantime, you can always find her on Twitter.
Thanks for reading!
-Beth
1. The U.S. Supreme Court has declined to hear Serial subject Adnan Syed's appeal for a new trial. Syed's murder conviction in 2000 was, of course, the focus of the wildly popular podcast's first season, which raised serious questions about the state's case. After the Maryland Court of Appeals denied a new trial for Syed, he filed an appeal but on Monday, the Supreme Court filed an order denying to hear the case without explaining why. "We think this is a grave injustice," Syed's laywer told NPR. "The way this has played out is sickening." Syed's attorneys had argued that his trial lawyer's failure to investigate an alibi witness violated Syed's right to competent legal representation. The decision comes after a separate but similar case, in which the high court ruled in favor of Curtis Flowers, whose quadruple murder case was detailed in APM Reports' In the Dark. In a 7-2 ruling, the Supreme Court justices reversed Flowers' death sentence conviction. - CNBC
2. Making Beyoncé, the latest podcast from Chicago public radio station WBEZ, is "thorough, illuminating and often deeply alarming" as it delves into the famed singer's early years, writes the Financial Times' Fiona Sturges. The three-part bio-podcast, which comes from the creators of Making Obama, launched its first episode on November 14 and a second one on November 21. So far, presenter Jill Hopkins has focused on Beyoncé's early years appearing in talent competitions in Houston and the formation of her first band, Girl's Tyme, followed by her search for a record deal and the eventual creation of Destiny's Child. "Frankly, it sounds miserable," writes Sturges, who notes that 30 girls passed through the band before an official lineup was settled on. Much of the takeaway is about the "sacrifice of a normal childhood in the pursuit of commercial success," she says. - FINANCIAL TIMES
3. In the latest episode of Original Content, TechCrunch writer Megan Rose Dickey discusses the standout parts of Netflix's new reality series "Rhythm + Flow" (and spoiler, also reveals who won). The music competition show, which features Cardi B, Chance the Rapper, and Tip "T.I." Harris as judges, attempts to find the next big hip-hop performer along a similar vein as "American Idol." As Dickey notes, it's the first music competition to center around hip hop and is now completely bingeable. (Note: The actual "Rhythm + Flow" review starts at 8:28 in the episode). - TECHCRUNCH
5. Out of the handful of Jeffrey Epstein podcasts out there, The Observer's Miranda Sawyer argues that Broken: Jeffrey Epstein is the best. The weekly podcast, hosted by New Yorker reporter Ariel Levy, comes from film director Adam McKay and the new studio Three Uncanny Four Productions. According to Sawyer, Broken stands out because it lacks the salaciousness found in other podcasts, like Epstein: Devil in the Darkness. Basically, "You don't feel mucky when you listen," she writes, which is hard to do considering the many sordid details of Epstein's life. - THE GUARDIAN
6. Today marks the release of "Dirty John," Bravo's scripted true-crime series based on the popular podcast of the same name by Christopher Goffard. In today's Inside Streaming, writer Lon Harris notes that Connie Britton stars in the series' first season as a wealthy interior designer who falls for a con man (Eric Bana) she meets on a dating app. A second season, based on the true story of Betty Broderick, will premiere on the USA Network next year. - DEADLINE
7. Former Disney star Alyson Stoner speaks with Business Insider about her new podcast Simplexity, where she has in-depth discussions with various experts (think: artists, scholars, entrepreneurs) about culture and society. The "Camp Rock" actress, who first starred in Missy Elliott's 2002 "Work It" music video as a 7-year-old, launched the podcast on November 11 and describes it as a transition toward her more intellectual side. In her first episode, Stoner interviews Senegalese technologist Mariéme Jamme, a sex trafficking victim who is now teaching women to code. Her latest episode out today delves into the mind of Alysia Montaño - aka "The Pregnant Olympic Runner" - who is seven-time winning USA Champ and three-time bronze medalist. - BUSINESS INSIDER
8. Get out of the studio, use silent affirmation, and edit sparingly. These are some of the tips for improving your podcast interviews as offered by Demystifying Media's Damian Radcliffe, who is a journalism professor at the University of Oregon. To get the most out of interviews, Radcliffe (who is tired of you asking him if he's related to the Harry Potter star) says preparation is key and audio interviewers should use silent affirmation - such as nodding - and ask open-ended questions. - JOURNALISM.CO.UK
9. Join Jordan Erica Webber of the Chips with Everything podcast as she speaks with András Arató, the man behind the famed "Hide the Pain Harold" meme. The Hungarian electrical engineer explains his experiences as a stock photography model, who has gained popularity for his "smiling but sad" expression. The Guardian journalist Elle Hunt also explains why a person's face could gain such notoriety. - THE GUARDIAN
10. NPR's Life Kit suggests some podcasts to help get you through the holiday season. From stressful family gatherings to cross-country flights, these Life Kit podcasts may help take the edge off a little. For quick links, there's Holiday Survival Guide: Family Style (to help prioritize your mental health during family visits) and Trust Your Gut: A Beginner's Guide To Intuitive Eating (to help you eat holiday food without the guilt). - NPR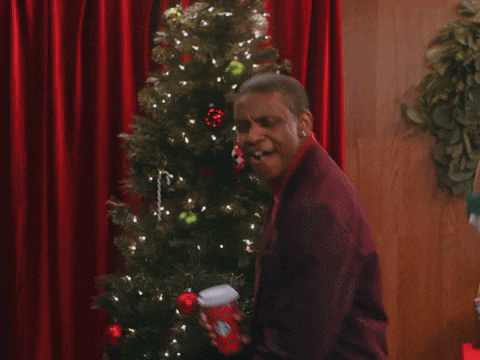 Written and curated by Beth Duckett in Orange County. Beth is a former reporter for The Arizona Republic who has written for USA Today, Get Out magazine and other publications. Follow her tweets about breaking news and other topics in southern California here.
Editor: Kim Lyons (Pittsburgh-based journalist and managing editor at Inside).