|
Hi Readers:
We'd like to issue a clarification for Monday's article about "Dirty John," which may have sounded like the podcast itself was just released. What we meant to say (more clearly) is that the first season of Bravo's scripted true-crime series "Dirty John" - based on the popular podcast - is now available to watch on Netflix in the U.S. Before Monday, the show was only available on the streaming service everywhere outside of the U.S. Happy watching!
1. The Catch and Kill Podcast with Ronan Farrow, which is available as of yesterday, includes new interviews and audio recordings of people that the investigative reporter questioned in his reporting about Harvey Weinstein and others. The limited-run series is meant to be an audio companion to Farrow's bestselling book, "Catch and Kill: Lies, Spies, and a Conspiracy to Protect Predators." According to Forbes, the podcast still feels fresh (even if you've read the book) and Farrow told the publication that he has a cache of audio on his reporting that was never released until now. "You'll hear from the women who were so brave to speak out against Harvey Weinstein and others," he said. "And, you will hear from the spies that helped blow up this entire espionage operation." Farrow also did a recent Q&A with KYW Newsradio about the project, which you can check out here. - FORBES
2. Some guests of The Top Entrepreneurs have accused host Nathan Latka of extracting financial data about their companies and selling it to investors for a profit, according to a Vox/Recode investigation. In the series, Latka, who has dubbed himself the "most sued podcaster," invites founders and CEOs of software startups to "focus on your launch/growth story" or to "share thoughts on the space" or "why you set up shop in the city." But some founders say that the financial numbers they provide to Latka are being used in his own marketing efforts and also shared during interviews, potentially painting an inaccurate picture of how their businesses are faring. Jordy Leiser, one of the entrepreneurs, said she's advising founders asked to appear on the show "to ignore the email and report it as spam." Recently, Latka wrote in a LinkedIn post that he is stopping the podcast due to this "nasty 'hit piece'" and said that CEOs "beg to come on over and over to share their product backed by real metrics like revenue and customer growth." - VOX
3. In a Los Angeles Times article, writer Sammy Roth discusses his experiences co-hosting The Hatch: A Lost Podcast, where he and fellow journalist Rosalie Murphy interview cast and crew members of the iconic show and analyze old episodes. As Roth explains in the article, he was only 17 years old when the ABC show ended and "never dreamed" that it would "would be a bigger part of my life now than it was then." Fast forward 10 years and he and Murphy are almost to the end of the show's Season 3, after having interviewed actors like Michael Emerson (Benjamin Linus), Henry Ian Cusick (Desmond Hume), Sonya Walger (Penny Widmore), and Néstor Carbonell (Richard Alpert). He also offers a shoutout to other, similarly styled active rewatch podcasts, like Bring Backup (covering Veronica Mars) and Office Ladies, hosted by The Office stars Jenna Fischer and Angela Kinsey. - LA TIMES
4. The third episode of Detective Trapp is out now. The podcast, hosted by Dirty John's Christopher Goffard, follows Anaheim, California detective Julissa Trapp as she investigates the murder of a young woman whose body is found at a local trash-sorting plant. She links the murder to the disappearance of three other women in Orange County and ... well, we don't want to give too much away. The podcast, from the Los Angeles Times and Wondery, is largely about Trapp herself, who is described as "dogged and determined" and a "master interrogator." - NADG
5. Yesterday, Skydance Interactive released the narrative podcast Supernatural Skeptics Guide to New Orleans to go along with the upcoming survival-horror VR game, The Walking Dead: Saints and Sinners. In the 10-episode arc, actress Mara Junot voices Sarah Bennett, a radio series host investigating urban legends in New Orleans. Junot says the role was "intriguing and thrilling" for a lot of reasons. Like Junot herself, "Sarah is African American, from New Orleans and (inadvertently) finding her way through a new chapter of The Walking Dead franchise," in which Junot participated by playing Christa in Telltale Games' former video game series, she notes. The Walking Dead: Saints and Sinners is due out on January 23. - THR
6. A startup has created software that makes people look and sound like podcaster Joe Rogan. As Futurism notes, the tool from the company Dessa isn't perfect, as "tiny errors appear as the person having his face replaced moves his head around." Still, it's realistic enough to make people do a double-take. - FUTURISM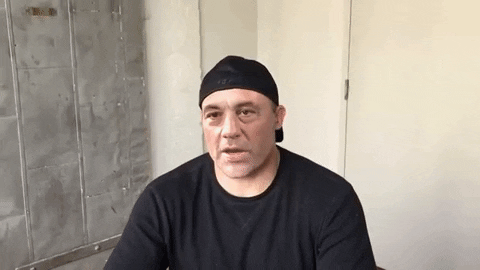 7. A friend of Boing Boing's Rusty Blazenhoff asked his Facebook friends to suggest their favorite obscure podcasts ... and the results are worth checking out. Some recommendations include Blank Check with Griffin & David - which covers auteur directors who are given a blank check for their films - and WEDWay Radio, a historical Disneyland podcast. Facebooker Wally G. recommends Issues with Andy, which covers the life of comedian Andrew Andrist and is described as "darkly funny," like when Andy discusses "the problems babysitters must have faced when they realized mom isn't coming home." - BOING BOING
8. Fans of Martin Scorsese will love this week's The Collider.com podcast. Hosts Matt and Adam dive into the legendary film director's entire feature-film filmography and discuss his strengths and weaknesses, themes, and unique talent. Plus, they reveal their favorite Scorsese films (GoodFellas, anyone?) - COLLIDER.COM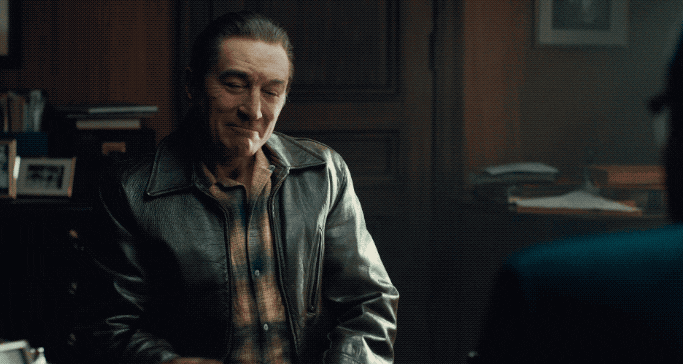 9. A new podcast from the publication Al Jazeera exposes the corruption in the market for diplomatic passports. While buying a second citizenship is completely legal, there are politicians in Dominica and Grenada - both Caribbean nations - who accept secret campaign contributions from foreign and affluent businessmen in exchange for the passports, according to Al Jazeera's investigative unit. The first episode was released this week and new ones will appear every Monday for the next three weeks. - AL JAZEERA
10. Following the trend of Monday's post covering podcasts to help get you through the holiday season, here are some family-friendly podcasts that could make your holiday travels a bit more tolerable. When traffic is at a standstill and the kids are acting up, The Wall Street Journal offered up these recommendations. - WSJ
Written and curated by Beth Duckett in Orange County. Beth is a former reporter for The Arizona Republic who has written for USA Today, Get Out magazine and other publications. Follow her tweets about breaking news and other topics in southern California here.
Editor: Kim Lyons (Pittsburgh-based journalist and managing editor at Inside).